Michigan State Tragedy Leaves Community in Grief and Shock
The Berkley community is mourning after another devastating mass shooting occurred, this time at Michigan State University.
On the night of February 13, 2023, 43-year-old Anthony McRae opened fire in Berkey Hall, prompting 9-1-1 calls and quick police responses immediately. McRae shot seven students in Berkey and then moved into the MSU Union building, where he shot and killed sophomore Brian Fraser. Along with Fraser, two other students died while five were injured. McRae marched around campus for about two more hours before being cornered by the police and committing suicide by a self-inflicted gunshot.
Many people in the Berkley community have been affected by this tragedy. Plenty of Berkley alumni are former or current students at Michigan State; teachers have children attending; students have siblings and cousins there. We are all in a state of shock and mourning alongside the Spartan community.
Berkley alumni and MSU freshman Ryan Nakisher was walking back to his dorm after dinner when he first heard about the shooting. "My initial thought was that I needed to get myself locked in my room and call my parents," Nakisher says, "Throughout the entire night, I was both watching the news and listening to updates on the status of the shooter. I was thinking about ways I could either escape my room or protect myself if it had to come to that point."
When asked about the victims, Nakisher said that he "heard about at least two students being killed during the period where the shooter was on the loose. I was in shock and numbed by fear." He later describes the feeling once he heard that the shooter had killed himself. "I heard that the shooter was dead immediately after he shot himself. My initial reaction was relief, but also anger."
While no Berkley students were directly involved in the MSU shooting, plenty of us are grieving and saddened by the shooting. This incident marks one of many in 2023. According to the New York Times, as of February 26, there have been eighty mass shootings this year. That's using the definition of a mass shooting being four or more people killed or injured, meaning this isn't taking into account all of the other gun violence that results in less than four people being hurt or killed.
The three victims killed in the Michigan State shooting were Brian Fraser, Arielle Anderson, and Alexandria Verner. Fraser was a sophomore and chapter president of his fraternity, Phi Delta Theta. Fraser was described as a leader on campus with a "contagious smile" and a "charismatic and kind personality". More than fifty members of the Phi Delta Theta brotherhood have shared their tributes to Fraser, describing him as a "true friend" and "kind leader". A memorial scholarship in Fraser's name has been posted and donations can be made online.
Arielle Anderson was from Grosse Pointe and a junior at MSU. She wanted to be a surgeon so that she could fulfill her lifelong passion for helping people. Anderson's family described her as a "hard-working, pure diamond" that would go around the room and give hugs with a contagious smile. Her aunt and grandmother have both shared tributes on various social media platforms describing how influential and incredible of a person Anderson was.
Alexandria Verner was a graduate of Clawson High School and a junior at State. Verner was known for her athleticism and leadership skills, being an all-star basketball, volleyball, and softball player. Verner's former basketball coach says she was "a leader both on and off the court", while the Clawson Public Schools superintendent states that she "exemplified kindness every day of her life". A memorial fund for Verner has been set up and donations can be made.
The other five victims were taken to the hospital in critical condition immediately following the shooting. Four of them remain in the hospital, with one being in stable condition, two being in serious condition, and one remaining in critical condition. Guadalupe Huapilla-Perez, one of the surviving victims, has a GoFundMe set up as she sets upon a slow but steady recovery. Another victim, John Hao, has been paralyzed from the chest down due to injuries sustained in the shooting. A GoFundMe is also set up for him.
There are no words that can heal the Spartan community and the rest of the country as we mourn the victims and everyone affected by this horrifying event. We can move forward stronger together and stand up to gun violence. For those whose lives are forever altered by this shooting, Berkley is with you. For those who are just mourning this tragedy, we are with you. Together, we are all Spartan Strong.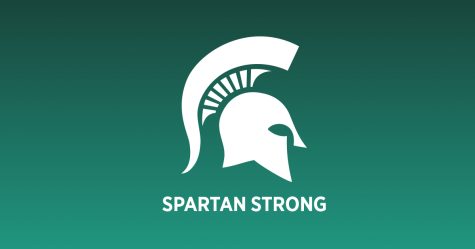 Leave a Comment
About the Contributor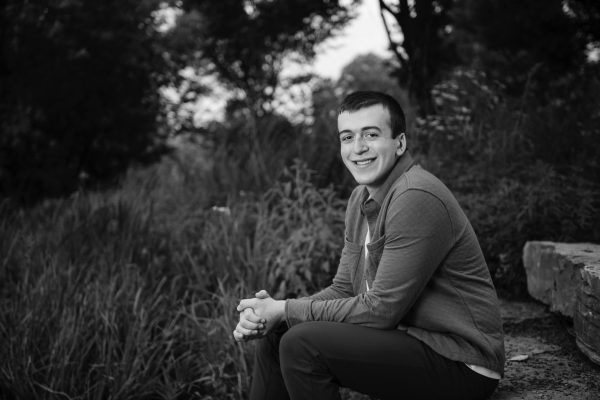 Aiden Aronoff, Copy Editor
Hey everyone! My name is Aiden. I'm so excited to be your copy editor this upcoming year! I am a senior and this is my third year on the staff of the...