Florida Student-Athletes Gain the Right to Menstrual Privacy
Following weeks of controversy, Florida high school athletic officials have decided not to require female athletes to disclose information about their menstrual cycle. What would have been an act of legislation furthering Florida's pro-life and transphobic agenda, was ultimately rejected thanks to the critics that spoke out.
The law would have controlled what information is shared with schools when a student receives a physical examination with their doctor in order to participate in a school sport. For years, Florida has marked questions about menstruation as optional, however, what most recently sparked the controversy was the attempt to make this information mandatory. Floridians defend this notion with the fact that "Period history is important information for pediatricians to know as they screen for bleeding and hormonal conditions that can cause complications for athletes." In an interview with NPR, Dr. Judy Simms-Cendan expresses that "it shouldn't have to be required to be reported to the school, especially for something like menstrual history, which has absolutely no bearing on their ability to participate in these activities."
Not only is the information largely irrelevant to one's ability to safely participate in athletic activities, but it is also an invasion of reproductive privacy. If school officials were given the approximate dates of a student's menstrual cycle and were consistently monitoring their menstrual patterns, any inconsistencies may reveal a pregnancy and/or termination of one. This would enable schools to unlawfully discriminate against and potentially prosecute students who do decide to recieve an abortion.
Beyond just discriminating on the basis of reproduction, should students be required to inform the school of their menstrual cycles, trans-women would be excluded from school sports. Governor Ron DeSantis has expressed support for a ban on transgender athletes in high school sports before, in addition to several other conservative reforms such as the "Don't Say Gay" act, the ban on abortions after 15 weeks of pregnancy, and a ban on gender-affirming care for transgender youth. This requirement would be an extension of a series of attacks against women and the LGBTQ+ community.
Parental concern resulted because of the fact that this information would extend beyond just the hands of medical staff; school districts in Florida have recently adopted a new athletic department software, Aktivate, used to collect students' medical forms. Although digitization has become largely widespread over the years, parents argue that using online platforms for medical information threatens students' privacy. A concerned parent in Florida, Jennifer Showalter, expressed to The New York Times common fears among parents, saying they "do not approve of their children's data floating in the web because they know breaches happen all the time, and they know their child's information will simply be sold to other companies as third-party vendors through our school system."
There is no doubt Florida officials are seeking to exploit minorities and the privacy of young individuals. Junior Marley Deroven says that in order to protect women and minorities "the right to abortion needs to be reinstated and in general there needs to be rights to privacy where people don't have to disclose their gender or sexualities any physical or mental information related to their identity in order to keep these individuals safe."
Following months of growing tension amongst parents and students alike, a group of Democratic lawmakers wrote to the Florida High School Athletic Association and expressed their concerns. In response, an emergency meeting was scheduled within a week of the FHSAA receiving the letter. The FHSAA voted 14-2 in favor of removing all questions about an athlete's menstrual cycle from medical forms being shared with the school.
However, although the revision maintains the privacy of individuals, the new forms require athletes to provide the biological sex assigned at birth, whereas the forms before just required their sex. For as long as they are able, Florida will continue to discriminate against minorities in any way they can. Senior Hailey Slutzky reflects on the larger patterns in America and says "No one is really fighting for any LGBTQ+ laws, women's laws, or trans laws, and it has become a severe violation of privacy."
The scariest part of it all is that although this was a win, there is nothing to say that this couldn't happen again or in a different state. A woman's right to privacy is at risk and this needs to change.
To counteract the dangerous patriarchy, people are voicing their opinions and representing what is important to communities. Remember: speaking out matters and your voice is powerful.
Leave a Comment
About the Contributor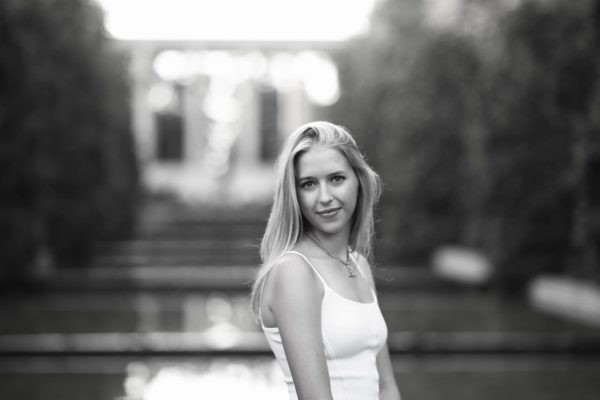 Isabella Gentry, Copy Editor
Hi everyone! My name is Isabella, and this year I have the honor of being Copy Editor alongside Aiden Aronoff. I decided to join journalism last year because...