Berkley's Golf Team is Putting Their Best Foot Forward
With spring on its way, comes a whole new plethora of high school sports. However, one of these sports gets a lot less limelight than the others. This sport is none other than golf. Although commonly associated with polo shirts and bags full of metal clubs, there is definitely much more to the sport. In order to find out more about the game, and how Berkley's team plans to succeed at it, I turn to none other than the coaches and players that make up the Berkley High School Golf Team.
According to the PGA, the tradition of the game of golf is ancient. Modern historians can trace modern golf all the way back to the 15th-century. Today golf still stands out as a sport that takes a lot of skill and patience as there are many different minor factors that contribute to a golf player's good swing and overall success throughout the game. Berkley High School golf coach Brian Antioch speaks to this matter. "One of the biggest parts of golf is the mental aspect of it. It is very easy to lose confidence and get in your own way on the course when you hit a couple of bad shots, which is why being mentally strong is such an important characteristic in golf," Mr. Antioch explains. He went on to further explain that in his experience with golf, the best way to succeed is to ignore any bad shots so that you're not thinking about them later down the golf course.
The game of golf has many difficulties that the public might be oblivious to. From multiple different clubs to varying courses, it's a very complex sport. Berkley junior Sulayman Siddiqi shares some of his thoughts on this. "Golf is a fun game but there are some hard maneuvers you have to learn to overcome," Siddiqi shares. "Some of the hardest maneuvers for me personally have been hitting the ball out of sand and water traps," Siddiqi elaborates. Knowing that practice makes perfect, I wondered what was one of the most helpful things players found helped their game. According to Siddiqi over time he has found practicing consistently hitting the ball straight has been one of the most helpful things for his game. Senior Gavin Lathwell says that he's found focusing on his shorter shots helps his game significantly. "Over time I have found that puting the time in to work on different kinds of shots will ensure that I have experience hitting from different angles and distances on the golf course," Lathwell further explains.
"At the end of the day my biggest hope is that players learn to enjoy the game and vastly improve their skills," Mr. Antioch says. With warm spring weather hopefully on its way, may Berkley's Golf Team find much success with every swing they take!
Leave a Comment
About the Contributor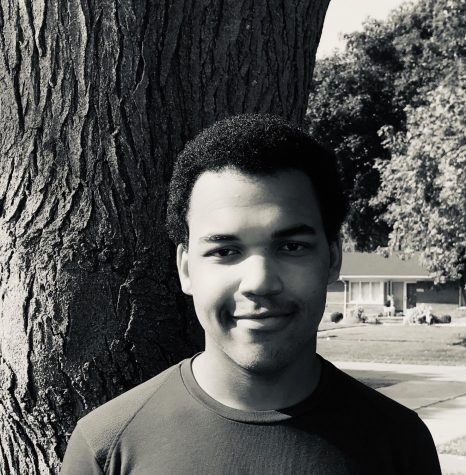 Donovan Fobbs, Managing Editor
Hi everybody! My name is Donovan Fobbs, and I have the pleasure of being this year's   editor in chief. I'm going to be a senior this year, and this...