The Persistent Prom Panic
Prom is arguably one of the most exciting and well-planned events of the year. This highly anticipated high school milestone can lead to most students experiencing the typical joy and amusement we associate with dances, but it can also lead to unexpected bouts of anxiety. Whether it's finding the perfect outfit or finding a date, prom can be a stressful time for upperclassmen. To learn more about this issue, I interviewed Berkley juniors and seniors about their upcoming feelings about prom.
First, senior Josh Bianca shares that he "didn't have worries at all last year. I knew that I had one more prom to go to, so it was very low-stress. He even put his outfit together on the day of prom! This year, Bianca explains that once again, he isn't worried about his outfit (or really anything), he just "wants it to be as memorable as possible." Even though Bianca isn't worried about his outfit, he explains that he wants "his senior prom to live up to its monumental status," and with that comes the stress of what if it's not good enough. Bianca states, "I guess I'm just itching for a good time!"
Similar to Bianca, junior Penelope Cohen is looking forward to prom. "I love an excuse to get a dress and do my hair and makeup." In the past, Cohen has had anxiety when shopping for dresses for school dances, so this year, to fight the stress, she started shopping in February. Cohen was lucky enough to find her perfect prom dress at the first location she went to. Cohen states that she is "all set" and is grateful her prom anxiety was taken care of as early as February.
Anxiety about prom isn't always from the pressure of the perfect outfit. Senior Gabby Sallan is on the student council, so she has other worries. She explains, "I hope the juniors pick a cute theme that people will like. I had a lot more anxiety last year since I was on the prom committee. Last year we just wanted everything to be perfect, so that came with a lot of pressure. " Sallan explains that she is "stressed about who to go with because I went with friends last year, but this year since I'm a senior, I want to go with a guy. Sallan is experiencing nervousness because she is "still looking for someone to go with."
Junior Sophia Baron has similar ideas to her peers. She explains, "It's my first prom, so, of course, I'm nervous, but I'm really just excited to have fun with my friends." She emphasizes a common idea that she is experiencing panic "about finding the perfect dress." She doesn't know if she should choose a short or long dress. Usually, juniors wear short dresses, while seniors wear long dresses. During the past few years, this trend has faded.
Junior Nadia Ceaser is also experiencing stress about the upcoming dance. She shares that she does "have a little bit of social anxiety about the situation as I am not really someone who enjoys school dances." Ceasar's emotions are prominent throughout our school, as prom is seen as a big social event, which can cause worry.
While some spend months preparing for this big event, prom isn't something to have anxiety about. If you are experiencing some nervousness, just know prom is just a school dance, and there is no reason to be worried about it. Life is too important to stress over prom.
Leave a Comment
About the Contributor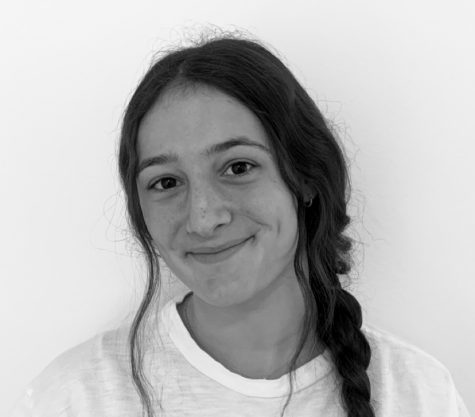 Jane Heller, News Editor
Hi! I am Jane Heller, and I am the news editor. This is my second year on staff. I decided to join writing for publication because I wanted more opportunities...