How to Bump the Senior Slump
Once second semester began, the inevitable senior slump made its way through the class of 2023. This burnout has led to less homework, less attendance, and overall, less effort being put into classes. This happens because most seniors know their futures for the upcoming years are set and no longer feel the reward of participating in school. They essentially believe, "What is the point of pushing myself if my grades do not count?" Even though many people have lost motivation, it is still important to participate in your daily school activities. The senior slump can harm your future college plans. While most seniors don't think of them, there are still consequences to a second-semester slump. If your grades significantly slip, colleges can reach out and threaten to reduce financial aid and/or repeal your application. The Princeton Review says, "Most colleges will request a final transcript and can rescind the offer if they see a worrying drop in performance. In addition, many colleges have requirements that a student never receive a grade below a C- ever in any class. And that includes the second semester of senior year."
AP exams are another reason some of us may want to reconsider the slump. Additionally, it is essential to remember about AP exams. Even though it may seem like you do not need to study as hard or pay attention as much in your AP classes, AP exams can be helpful in the future. Getting a three, four, or five can result in earning college credits and allow you to waive required college classes, permitting you to save money or take other courses you could not have before.
Senior Noah Rubin shares, "I want to keep up my motivation because I know I will have to work hard in college, and if I do not keep up my momentum now, I will struggle. I am taking many classes right now that I will continue in college, so I will have to keep learning and building upon these subjects. Advice that I have for people struggling with a senior slump is to think about how slumming will affect your future. If you are not trying, you are not learning and will just be behind."
Similarly, BHS science teacher Mr. Antioch advises to "try to go into each day with a mindset of 'I am going to learn something and improve on something today.' You can take this with you past high school, and it will serve you well when you leave BHS."
Overall, to set yourself up for success at the end of the year, it is important to set goals for yourself and attempt to be an exemplary student. A way you can achieve this is to keep a planner to keep track of and on top of all assignments. Another strategy is to block out time after school dedicated to homework instead of participating in possible senior activities. It is essential to enjoy this fun period while also sticking to good academic habits and refraining from taking advantage of the sudden freedom that comes with the end of senior year.
Leave a Comment
About the Contributor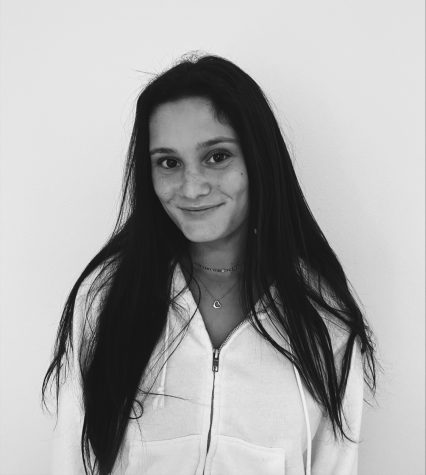 Julia Heller, Managing Editor
Hi! My name is Julia Heller! I am the Editor-in-Chief for The Spectator at Berkely High School. I am a Senior, and this is my fourth year on staff. I decided...