Drama Senior Standout -Josh Bianca
Josh Bianca is an outstanding, kind, and passionate student who has impacted students throughout his four years at Berkley. Throughout his seven years in theater, Bianca has starred in countless plays, including the most recent Spongebob musical, where he plays the title character. He explains he is always trying to find new ways to get people involved in the theater, even if it's just coming to see a show. Bianca emphasizes that drama has taught him "the art of vulnerability, being able to step outside of one's self to embody something that is possibly embarrassing or sometimes very upsetting." He also explains that drama has taught him how to cope and deal with certain difficulties by becoming someone completely new. Bianca has built a close family-like community in the theater. He explains that drama is unique because "sometimes extracurricular activities can be difficult to join, making you feel ostracized, but the drama never does that. People from all walks of life, all levels of experience, and all different skill sets get a special opportunity to come together and transport an audience to a whole new place." Bianca highlights that his time at Berkley wouldn't have been the same if he didn't join Drama. "The program is magical and has made school a far more positive experience knowing that I will have something wonderful surrounding these memories." Bianca will further his education at Northern Michigan University this fall and obtain his BFA in Musical Theater. "Drama has very well impacted my decision because it's important to go to a school that works for you, but also a school with a program that works!" BHS drama has helped make Bianca who he is and allowed him to find his passion.
Leave a Comment
About the Contributor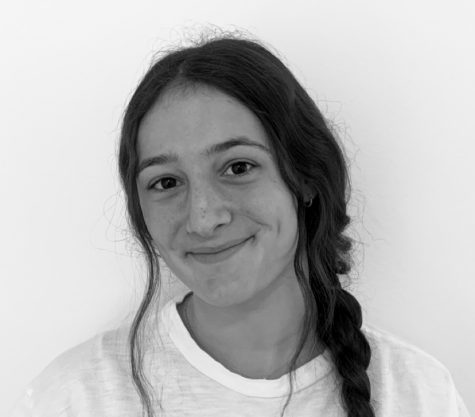 Jane Heller, Editor in Cheif
Hi! I am Jane Heller, and I am Editor in Chief this year. This is my fourth year on staff. I decided to join writing for publication because I wanted more...