Amid the notorious Hollywood double labor strikes that have captivated the nation and upset the production of movies and television alike, several independent, or "indie" shows, are becoming quite popular in filling the void left by delayed projects. These shows are typically produced without major studio control or unions, therefore they were still being worked on despite the strikes. Many of these shows also have minimal interference with streaming companies, instead posting episodes on video sharing websites, primarily YouTube. Posting online without being behind a paywall has allowed several indie shows to become very popular, often racking up views in the millions and creating fan bases that rival traditional television shows.
A few notable examples of recent independent animations include shows such as "Lackadaisy".Based on a webcomic of the same name, the animation features bootlegging cats running a speakeasy in Prohibition-era 1920's Saint Louis while facing competition and threats from a rival gang.
There's also "Helluva Boss", an adult-oriented show set in hell which follows the workers of an assassination company being paid by sinners to take out targets on earth.
Both shows have proven successful and popular, with "Lackadaisy" receiving ten million views online and "Helluva Boss", already halfway through its second season with a third in the works and averaging 20-50 million views per episode. "Lackadaisy" is also set to receive a full eight-episode season following a successful crowdfunding campaign in which they raised over two million dollars.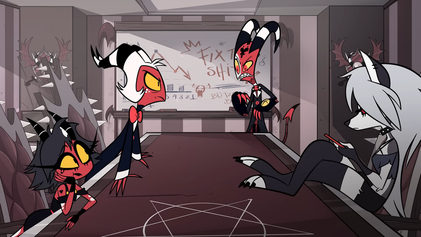 In an interview with Cartoon Brew, a media outlet focused on animation news, "Lackadaisy" creator Tracy Butler said, "I'm so grateful to the people who saw something special in the comic then, because they made it possible to springboard into funding a pilot. Now we've advanced to making a full animated first season!"
As for "Helluva Boss", the show recently received a YouTube Streamy Award in the Animated Subject category. Of the show's success, creator Vivienne Medrano said, "I had no idea it would grow this big. The show's fandom rivaled legitimate shows with several seasons when it was just a pilot, and now that we're two seasons in it's become even larger." Medrano's other show, "Hazbin Hotel", which shares the same universe as "Helluva Boss", was picked up for two full seasons by Amazon Studios and will premiere on Prime Video this January.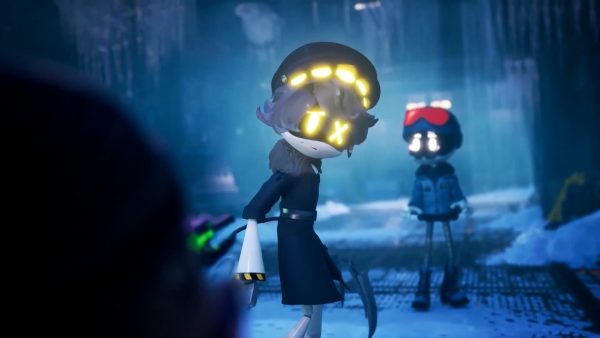 However, the company that seems to have found the secret to making the perfect indie show is Glitch Productions, a video production company based out of Sydney, Australia. Glitch's founders, Luke and Kevin Lerdwichagul, originally created "SMG4", a Super Mario-based animation channel in 2009 before establishing Glitch in 2018.
Their first show was "Meta Runner", a show about a girl with a cybernetic arm that gives her unique abilities while playing video games in an esports-driven world, spanning three seasons from 2019 to 2022. Following a few unsuccessful spin-off shows, Glitch struck gold when the pilot for their apocalyptic sci-fi show "Murder Drones" released in October 2021. The show follows robots, known as Worker Drones, left deserted on a planet following the destruction of Earth that must live in fear of the rampageous Disassembly Drones sent by a company to combat the threat of runaway AI. The response to the pilot was unanimously positive, with the pilot being viewed nearly 30 million times and each episode averaging ten million views each.
Glitch Productions is further bulking up their lineup with the release of their new surreal dark-comedy show, "The Amazing Digital Circus", which premieres October 13th. A collaboration between Glitch and Seattle-based musician & animator Cooper Goodwin, the new series follows humans trapped in a virtual fantasy world where they are subject to the whims of AI and their own trauma. The buildup to the series has been substantial, with the trailer gaining nearly 6 million views in the first 24 hours of its release. This is due to people knowing Glitch's great attention to detail and perfection with their shows, as well as having a talented voice cast. This November, the company also plans to host GlitchX, a virtual panel highlighting indie animation featuring the creators and crew of shows like "Lackadaisy", "Helluva Boss", and more.