Beloved Actor Chadwick Boseman Passes Away from Colon Cancer
Chadwick Boseman, who played American icons such as Jackie Robinson, James Brown and the powerful Black Panther in Marvel's blockbuster franchise, died of cancer on Friday, Aug. 28. Born in South Carolina, Boseman graduated from Howard University. He only had small roles in television before blowing up in 2013, after his striking portrayal of the iconic baseball star Robinson in the movie "42," which drew attention in Hollywood and quickly made him a star.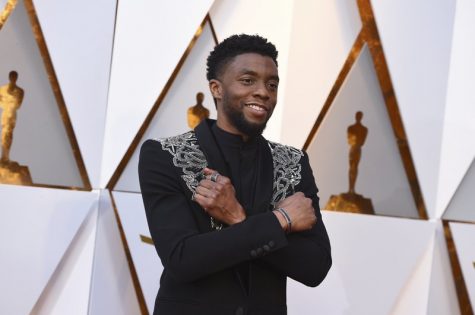 Boseman's T'Challa character was first introduced to the blockbuster Marvel movies in 2016′s "Captain America: Civil War," and his "Wakanda Forever" salute resonated around the world after the release of "Black Panther". Although the film was released two years ago, people still salute to Wakanda and Boseman. The film's vision of Afrofuturism, the technologically advanced civilization, and the people of Wakanda connected to audiences, some of whom wore African attire to showings and helped drive "Black Panther" to more than $1.3 billion in global box office. It is the only Marvel Studios film to receive a best picture Oscar nomination.
The public was unaware that Boseman was displaying some heroism of his own as he had been diagnosed with stage 3 colon cancer in 2016, and he still chose to continue the physically demanding role in not only "Black Panther," but also playing the role in "Avengers: Infinity War" and "Avengers: Endgame." Many viewers noticed this physical change during filming, but did not know the reason since he wished not to speak on it. Because he persevered, he left us with a legacy that extends beyond the big screen.
Boseman's death is so devastating it feels like a betrayal of his memory to even consider a film without him. But eventually, as tough as it may seem to think about now, Marvel will want to revisit its top African superhero. The Black Panther title could pass to another character, such as Letitia Wright's Shuri. It's always possible there's unused footage from the first film or from other Avengers movies that could be spliced in to set up T'Challa's departure, or it could be addressed verbally without new footage of Boseman.
Democratic vice presidential candidate Kamala Harris tweeted a photo of her and Boseman, saying she is "heartbroken." They both attended college at Howard University, and Harris was extremely sad to lose a friend. Boseman's last tweet before his death was a photo of himself and Harris, encouraging people to vote. "My friend and fellow Bison Chadwick Boseman was brilliant, kind, learned, and humble," she wrote. "He left too early but his life made a difference."
Leave a Comment
About the Contributor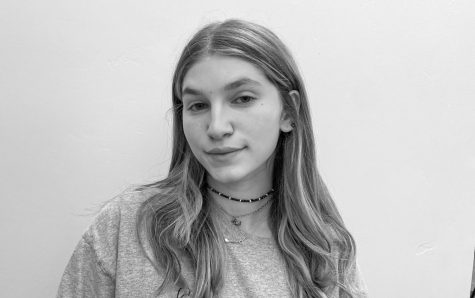 Maya Wolberg, Staff Writer
Hi everyone! My name is Maya, I'm a senior and this is my fourth year writing for The Spectator! This year I am a staff writer, and in the past I have...