Whitmer's 'Future for Frontliners'
On Apr. 29, 2020, Governor Gretchen Whitmer announced 'Future for Frontliners', a program that offers essential Covid-19 workers free community college tuition. Just a few months later, Sept. 10, Governor Whitmer launched this new program, which will aid an estimated 625,000 front line workers. This is the first program in the United States of its kind. 'Future for Frontliners' is a $24 million investment funded by the Governor's Education Emergency Relief (GEER). This program was inspired by the GI Bill, a program which assisted veterans' financial aid for education after World War ll.
In the introduction to this program, Whitmer stated, "I'm hopeful that other governors across the country will follow our lead to create pathways to opportunities for the people who have been on the frontline."
All applications for a Future for Frontliners scholarship must be submitted by 11:59 p.m., Dec. 31st. The requirements that will deem you eligible/ineligible are:
1. Have to be a Michigan resident
2. Have worked at least part-time 11 of the 13 weeks in an essential industry between April 1st-June 30th.
3. At some point, been required to work outside the home.
4. Have not earned a bachelors or associates degree previously.
5. Have not been in default on a Federal student loan.There is no income cap or age limit for this program.
Many people are looking at the positive aspects of this new program, which creates pathways for heroic workers.
"I think it is awesome, I think it is a great program," Wendy Allen, owner of a frontline sanitation company exclaimed. "All of our employees can benefit from this program. Four as of now have applied and are going to do it. We're going to support it fully, and are encouraging them to take a course/get an associates degree in something that is in the field of what we do."
Holiday Manager Jason Martinin also had a positive outlook when it came to the new program.
He stated, "My people worked very hard during all of this time, and this is a great reward for them. This will help them get their lives back on line."
Not only will Future for Frontliners open up opportunities for these frontline workers, but these companies will have workers who are even more experienced thanks to the scholarships they will receive through utilizing the program.
While this is being viewed by many as an amazing opportunity for heroic workers, there are some differing opinions. The fact that no financial help will be given to those with degrees is viewed as unreasonable to some. These workers still may struggle financially and/or have debt from student loans.
"
"There are a lot of low wage workers who are on the frontline in the hospitals who I know would very much benefit from financial aid for their student loans. It doesn't seem right that they cannot get this help"
— Josh Berris
"There are a lot of low wage workers who are on the frontline in the hospitals who I know would very much benefit from financial aid for their student loans. It doesn't seem right that they cannot get this help" Josh Berris, a front line anesthesiologist said.
One more point Berris added was, "I think there should be an income cap. This program is a great way to reward people, but it could be rewarding someone in a way they don't need. In this case I'd rather have the help go to people who need it, and to have the people who are financially secure get a different kind of reward."
Where there is politics, there will always be differing opinions and controversy. This program to give opportunities to heroic front line workers has its faults, but, in the end, it will provide many workers who are struggling financially with a tuition free education which could in turn help get their life on track. It is a once in a lifetime opportunity that so many people will benefit from. However, there is the possibility people are not granted this opportunity which they could benefit from. Frontliners in debt with student loans will still have to pay them off with no financial aid, and whether it's right or wrong, front line workers who have an education, but are in dire states financially, will not receive any assistance during these hard times.
For readers who may be eligible, or know a person who may be eligible, apply for a scholarship by Dec. 31, 2020. Go to Futures for Frontliners Application to apply now for free tuition at your local community college.
View Comments(1)
About the Contributor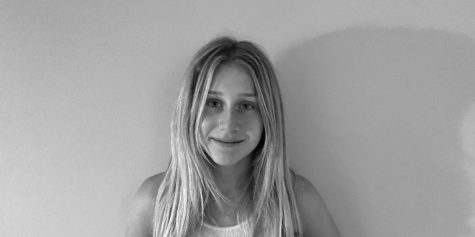 Aria Dwoskin, Editor-in-Chief
Hi! I am Aria Dwoskin, and this year I am the Editor-in-Chief of the Berkley Spectator! I am a senior, and this is my fourth year on The Spectator.  I...