Schools Adapt to Pandemic Learning in Various Ways
In order to maintain the health and safety of students and staff, Oakland County schools have adapted different strategies for success.
As the school year began in early September, students were left confused. How will our classes work? Can we actually learn important information through a screen?
Though these learning changes have been new to everyone, both students and teachers seemed to adapt well to the virtual environment. The Berkley School District, having changed their scheduling system to a block schedule, has been able to alternate from A to B days which gives students an extra day to complete their work between classes. After several weeks of learning, students and teachers are learning how to navigate Schoology and be prepared to learn over a computer.
However, this is not the reality for all schools. Some public schools and many private schools, such as Brother Rice, Cranbrook, and Frankel Jewish Academy have chosen to proceed with in-person classes, hoping to maintain student health and safety by adopting rigorous safety protocols.
"
Masks are worn all day, hallways are one direction, desks are cleaned before and after every hour, and students cannot share things like computers or calculators."
— Brother Rice Student, Shane Fuhrman
But are in-person classes actually safe?
When asked what safety policies are in place at his school, Shane Fuhrman, a senior at Brother Rice says, "Masks are worn all day, hallways are one direction, desks are cleaned before and after every hour, and students cannot share things like computers or calculators."
According to seniors at Frankel Jewish Academy, students must pass a symptom questionnaire every day before entering the school. The hallways are marked off in lanes so students can walk six feet apart from students walking the other direction. If a student is uncomfortable attending in-person school, they have the option to take classes virtually.
Robert Victor, a senior at Cranbrook explains, "The schedules are rearranged so that the school is split into two groups and neither group ever sees each other. The groups alternate classes between A days and B days. Cranbrook has used unconventional spaces like gyms or cafeterias for classes. They do everything they can to spread us out."
When asked if he felt safe at school, Victor responded, "Yes. Everybody had to get tested before school started, kids in sports get tested weekly, there's enough space, everyone wears masks, and there's on online option. It's very safe."
The precautions private schools have taken seem to be enough to keep the schools open for now, and provide a structured school environment for students. However, as it has only been a month into the new year, and cases might rise, faculty is unsure if in-person classes will last the whole year.
According to Berkley High's principal, Mr. Meloche, Berkley will reassess the situation of in-person classes by Oct. 30th when the faculty has a better idea of the number of new cases and how other schools that are open have handled it.
Mr. Meloche also said, "If we came back to in-person learning, there would likely be a hybrid system where "x" number of students is in the building at a time. At the same time, we would have to make sure that we were providing instruction to those students who are not in the building. Students at home would also engage in learning."
Whether in-person or not, teachers, faculty, and students are ready to take on any challenges that come their way.
Leave a Comment
About the Contributor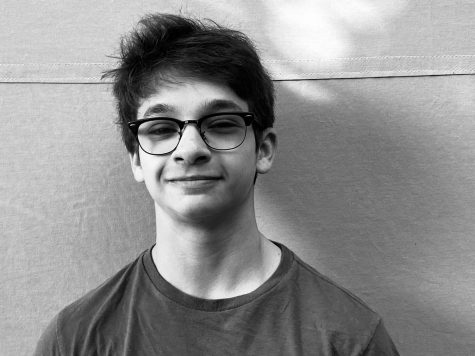 Lev Sklar, Managing Editor
Hi, My name is Lev Sklar, and I'm a Senior at Berkley. I've spent 3 years on the Spectator staff, and am currently managing editor. I originally joined...