KUWTK Concludes after 19 Seasons
After 13 drama-filled years caught on camera in the Kardashian/Jenner household, it's finally coming to an end. Yes, you heard me correctly, "Keeping up with the Kardashians" is finished! For those of you who have been living under a rock, allow me to explain the simple, yet addicting, premise of the show. Keeping up with the Kardashians is a reality TV show starring the famous Kardashian/Jenner family. It features Kim, Kourtney, Khloe, Kendall, and Kylie, plus their mother Kris, as well as other family members and friends. The show focuses on the personal and professional lives of the family. The series debuted in 2007 and immediately took off. Aside from the money the family members made outside of the show from their own businesses, the family has been making about 4.5 million dollars per season. KUWTK can be found on channel E!. Spin-off shows have been created too, such as "Kourtney and Kim Take New York" and "Kourtney and Khloe Take the Hamptons".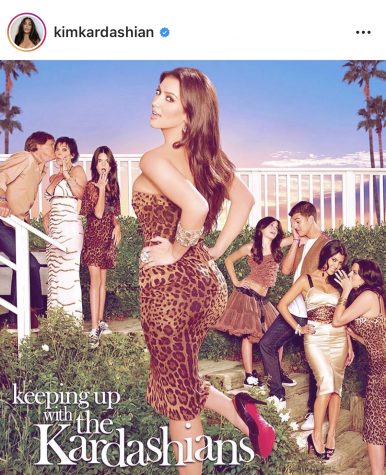 After all of this, just a few weeks ago, Kim announced on her Instagram that the show's final episodes will air in 2021. She thanked her fans saying, "I wouldn't be where I am today" without them. Mixed feelings were brought up about the show announcing its end. Some fans were disappointed, while others were not even shocked.
To begin, I called up Senior Alex Pearlman who claims watching the Kardashians is her "guilty pleasure".
She says that, "The show is so stupid but so entertaining. It's so addicting too. I'm so sad it's ending. It's so crazy because it's like the end of an era. I'm happy for the girls though because they will finally get some private time, time to be themselves with no camera, and not have the responsibility to be constantly making content. I feel like it will be refreshing for them."
Agreeing with Pearlman, freshman Isabella Gentry exclaimed, "I'm disappointed the show is ending. I love all the drama and how you can see how a celebrity like a Kardashian lives their life on the daily."
She also claimed that she was not surprised the show was ending because of claims Kourtney made on how she was against the show.
"I feel like it was time for the girls to move on and live a somewhat normal life," said Isabella.
She also talked about how the Kardashians have also inspired her in a couple of ways mentioning, "After watching the show I realized how badly I want to be like them. It would be amazing to be rich and famous. I also would want to be a model just like Kendall."
"
I feel like it was time for the girls to move on and live a somewhat normal life"
— Isabella Gentry
Other students such as Freshman Hailey Serlin and Freshman Sophia Baron say that they were never really interested in the show, so the fact that it is coming to an end doesn't really affect them.
Lastly, freshman student Shea O'Brien passionately stated, "The Kardashian show is not even entertaining. The Kardashians are bad influences because they are sometimes racist and have horrible personality traits. I would not want to watch a famous family doing crazy things and complaining when they shouldn't because they are rich and famous."
With all of these different takes on the matter in mind, where do you stand with the Kardashian family? Are you a fan? How do you feel about the show ending? Regardless of whether you're a fan or a hater, the Kardashian's have impacted reality television history forever, and we will for sure be seeing more from the Kardashian's in our future. Whether it's Kylie's makeup line, Khloe's show "Revenge Body" or even the Kendall Kylie clothing line, the Kardashians will always be relevant in our society even once the show is done airing.
Leave a Comment
About the Contributor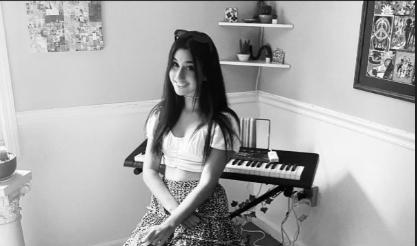 Penelope Cohen, Staff Writer
I am a sophomore and the feature editor this year. I enjoy writing entertainment articles the best. I love journalism because of the writing freedom we...