College Application Changes Due to Pandemic
Under normal circumstances, the college application process brings inordinate amounts of stress on an already stressful year, and this year's seniors are experiencing anything but normal circumstances. This year, many seniors are wondering if and when they can take the SAT, when they will be able to visit college campuses, if they should write about the pandemic for their personal essay, and if their AP Test scores will be accepted.
Due to social distancing and other safety measures, many SAT and ACT testing locations were canceled or postponed. Some have been rescheduled and some students have been able to take these standardized tests already. However, many students are facing the issue of not knowing whether or not they will be accepted into college if they do not have these test scores. Fortunately, for students who are unable to test, many colleges across the country have adopted a test optional policy. This policy means students' applications will be reviewed without test scores if they want. Students that have test scores and want to submit them may submit, and the scores will be reviewed with the application. Additionally, many schools will allow students to submit their scores at a later date if they wish.
"
"The test optional policy has made applying to colleges easier, and I'm glad most colleges have adopted this policy because it has been extremely hard to deal with junior year bleeding into senior year."
— Sophia Peake
When asked about how the test optional policy has affected her application process, Senior Sophia Peake stated, "The test optional policy has made applying to colleges easier, and I'm glad most colleges have adopted this policy because it has been extremely hard to deal with junior year bleeding into senior year."
Students can review each of the colleges' websites for all information on their test policies, as some schools have added new requirements in cases where students are not required to submit a test score. For a list of test optional schools in Michigan, students can check out micollegeaccess.org.
Another big part of the college application process are campus tours. Unfortunately, because of travel restrictions, social distancing, and other safety concerns, many students have not had the opportunity to visit the campuses of the colleges students hope to attend. While some colleges are now offering tours, it is not feasible for some students, but many schools are now offering virtual tour options. Virtual tours give a good overview of the campus. However, virtual tours do not create the same experience as in-person tours of campus do. Virtual tours are offered on university websites or can be found on websites such as youvisit.com, campusreel.org, and niche.com.
Many students might be tempted to write about the pandemic has affected them for their personal essay, however, the Common Application, which is a specific type of college application, and is used for many schools across the country, added an optional writing section regarding the pandemic and other issues to this year's application.
According to commonapp.org the question states, "Community disruptions, such as COVID-19 and natural disasters can have deep and long-lasting impacts. If you need it, this space is yours to describe those impacts. Colleges care about the effects on your health and well-being, safety, family circumstances, future plans, and education, including access to reliable technology and quiet study spaces."
With so many unknowns this year many students are questioning how these challenges may or may not affect their application process. This question allows the students an opportunity to write about how these disruptions have impacted their health, family, and future plans. The response is limited to 250 words and is entirely optional. For more information on this question students can visit commonapp.org.
Students may also be concerned that AP test scores will not be accepted because of the change of testing in the spring. Fortunately, most universities are accepting the 2020 AP test scores. For the most accurate information regarding these policies visit the university website.
Every year the college application process brings an overwhelming amount of stress, and this year in no exception. Despite all the challenges that this year has seen, it is important to remember that everyone is in the same position. All students are facing unusual circumstances, and college admissions committees are under unusual circumstances as well. Admission committees will take into consideration all the challenges when reviewing applications, so continue to do your best, try not to stress, and good luck!
View Comments(1)
About the Contributor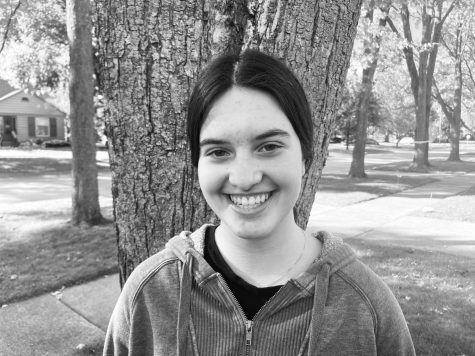 Eve Pietraszewski, Managing Editor
Hi everyone! My name is Eve, and I am one of the Managing editors. I am a senior and this is my third year on staff. My favorite part about being on staff...