BHS Varsity Volleyball Goes 1-2 in Quad
On Saturday, Oct. 17, Berkley's varsity volleyball team made the drive to Chippewa Valley for their third Quad of the season. Berkley played three challenging games. With a score of 1-2, they lost their first match to Chippewa Valley High School. They won their second to Grosse Pointe North with a score of 2-0, and lost their last game to Fraser High school with a score of 0-2.
Starting their first game at 9:00 a.m, they lacked their starting setter, sophomore Sophia Dawkins, due to an injury, which put the bears at an automatic disadvantage.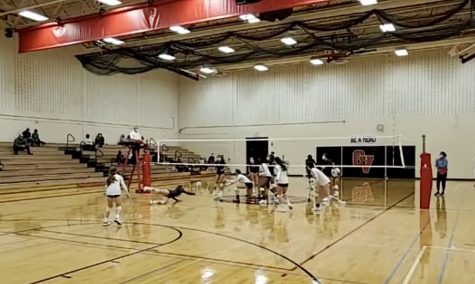 From the sidelines, Dawkins explains before the first game, "I think our team was starting to look put together the week before the quad. Everything was starting to fall into place with positions and players. Depending on our competition, I have high hopes for how we will play in this quad."
The first game against Chippewa Valley featured a starting lineup with; senior Grace Dickey, sophomore Ava Beard, junior Ariel Gibson, junior Ella Schnieder, sophomore Sawyer Jones, and sophomore Sammi Withrow.
After a rough first set, Withrow explains, "The first set we lost pretty fast and ended at 12-25. I think we could have won, and we knew what to expect, but our hitting was not very accurate and went out almost 50 percent of the time."
Midway through the game, it started to get very intense. In the second set, Berkley managed to beat their opponents 25-19 following a well-played last point.
Withrow pointed out, "After losing the first set and winning the second, we all knew that we were going to need to give it all we got to win this final set,"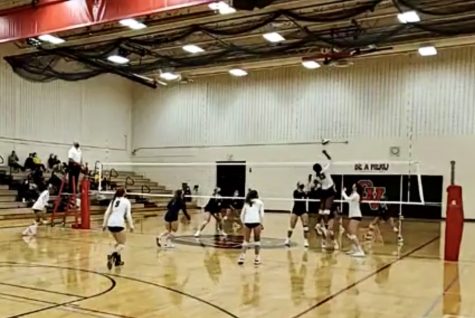 Following a hard-fought battle, Berkley lost the last set at a close 15-17, ending the match with a score of 1-2.
Berkley did bounce back in their second game against Grosse Pointe North, with a quick and easy 2-0 win; the first set 25-15, second set 25-23. Starting middle hitter Ariel Gibson got over 10 strong kills that helped take the final win.
Junior Skylar Walter describes, "Our serve receiving got a lot better this game, and our hits were more accurate than the last game against Chippewa Valley. Probably around 70 percent went in which helped us get points fast and easy."
Berkley's last game against Fraser High had an unexpected outcome. Playing very well in the last game against Grosse Pointe North, Berkley felt very prepared to beat their next competition. Unfortunately, however, BHS lost the first set 17-25. Following the loss, the second set went 19-25 Berkley's loss. Without starting setter sophomore Sophia Dawkins able to play,
Dawkins mentions from the sidelines, "Overall watching from the bench due to my concussion was a roller coaster ride. There were some great moments of really great and clean volleyball but in contrast a few bad moments of confusion and overall bad playing. But in the end, it was very fun to watch."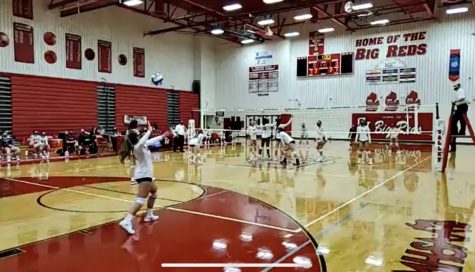 Without Dawkins there to set, sophomore Ava Beard, who is not normally a setter, took over this quad. Beard played all three full games as the setter and gives her perspective on the quad as a whole.
After the last game, Beard describes, "I think I played well, especially since I'm not usually a setter. But as a team, we struggled defensively and especially in serve receive."
Finishing the day with an overall 1-2 game loss, Beard gives some ending advice for the future of the rest of the season's games,
"As for our future games, I just think we need to work more on our back row and the aim of our hits so we can run a more uptempo offense and improve as a team. I believe we could have won all three of those games, but in the end, there's always another game, and we can learn and improve from our mistakes."
Leave a Comment
About the Contributor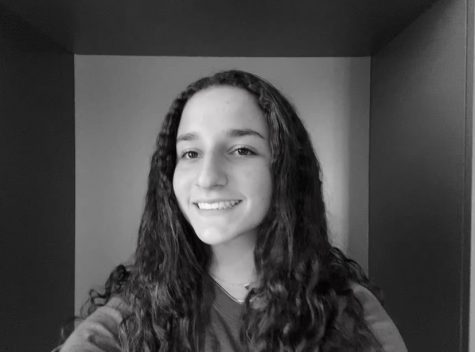 Lily Cierpial, Staff Writer
Hello all, I'm Lily Cierpial and I'm a junior this year. This is my second year on the journalism staff, and I'm so excited to be one of the two copy...