Peacock TV Brings Competition to Streaming Services
Netflix Coming to an End
After a long day of school and homework, many turn to Netflix to watch their favorite comfort shows, only to realize that the series has been removed from Netflix entirely. Millions of people all over the world watch TV shows and movies through the popular streaming service. But these numbers are beginning to shift because of various new streaming services that are taking shows and movies off of Netflix due to ownership claims. Some examples of shows that have been removed are Friends, Parks and Rec, and soon to be many more such as The Office and Gossip Girl which will be taken off of Netflix on December 31. Many speculate that in the future Netflix may only stream Netflix originals. This begs the question of whether or not people will be interested in only watching Netflix originals, or if they will move onto other streaming services. 
Some Berkley students who use Netflix believe that they won't continue to watch if they begin to only service stream Netflix originals. Sophomore Natalie Richter believes that Netflix won't be as popular, and people won't watch it nearly as much.
Richter says, "Personally I don't think I will watch Netflix nearly as much as I do now because it feels like the selection of shows and movies is getting smaller and less intriguing." 
To contradict this opinion, junior Ryan Nakisher believes Netflix will always be popular even with the rise of other streaming services. 
Nakisher says that, "I do think I will still watch Netflix, but I am sad they are removing a bunch of good movies and shows."  
The reasoning for Peacock and other streaming services taking over Netflix is so they can make more money and other streaming services are claiming the rights to many of the shows on Netflix. In order to make all the money that Netflix is making off these shows for themselves.  Peacock owns NBC Universal which creates most shows nowadays, such as This is Us, Chicago Med, Keeping Up With the Kardashians, and others. Additionally, more channels will be removed from what used to be the most popular streaming service known as Netflix, and transferred to newer services. 
Another streaming service that took a numerous amount of shows from Netflix is Disney+. Everyone would always watch Disney movies and series on Netflix such as Moana, marvel, and High School Musical. But after Disney decided to make their own streaming service, all of these titles were removed from Netflix. Due to many classic titles being removed, Netflix lost many viewers.
Netflix will always have a special place in people's hearts and there will always be people who prefer it over other streaming services. Some can just live off the netflix originals and still be satisfied.
Meet the New Streaming Service: Peacock TV
Peacock is a new platform that many people don't know much about yet but it has the potential to be the most popular streaming service of them all. Peacock also might slowly take over Netflix because of shows such as Parks and Recreation, This Is Us, Saturday Night Live, Keeping Up With The Kardashians, and more. While Netflix is on many devices like the Amazon Firestick, Roku, and Apple TV, Peacock is only on Roku, Apple devices, and Google devices, which makes it less convenient for many. As of right now, Peacock is directed more towards older generations since they have lots of graphic movies and shows that aren't meant for younger viewers.
This new streaming service competes with Netflix because they have hundreds of T.V. shows and movies in common. They also have many differences, one being their cost. Many people are transferring over to Peacock due to the cheaper cost compared to Netflix.

These subscription plans shown above have many different features to offer. With the basic peacock plan, it limits you to only be able to access roughly two-thirds of the shows, movies, news, sports, etc…
Both of the paid peacock plans have full access to anything on the service. With Peacock premium, you do still receive ads, while premium plus removes all ads.
Peacock also offers a seven day free trial for each plan. This gives you an inside look at what Peacock has to offer. With the Peacock premium plan, Peacock wants to partner up with cable companies for an extra five dollars off for the members who subscribe to that cable company. For example, they are trying to partner up with Comcast, so that members of Comcast can either watch with ads on Peacock premium for free, or they could watch without ads for only $5 instead of $10 using Peacock premium plus.
Due to some platforms limiting the number of devices or people being able to watch at the same time, Peacock is attempting to create a feature for there to be profiles so three people can watch at once on different devices. Many find it convenient for there to be more than one profile so you are able to stream a different show or movie at the same time as another family member. Along with different devices, Peacock has set up a mobile app for those who do not have the right platform on a bigger screen like a TV or a computer.

Netflix's plans will determine the number of devices that can be watched at the same time. With basic Netflix, you are only able to watch on 1 screen at a time. As for the standard plan, you can have two, and with premium, you can have 4.
Netflix allows you to download as many shows or movies as you want for when you don't have access to internet connection. By being able to download shows and movies, the plans determine how many phones can download at one time. With the basic plan you can have up to one phone with downloads on it but with the standard plan, you can have up to two phones with downloads at once. Lastly, with premium, you can have up to four phones with downloads meaning you can stream shows and movies without the internet. Netflix is a very simple platform, as the shows and movies do not include ads with any of their plans.
As of right now, Peacock is directed more towards older generations since they have lots of graphic movies and shows that aren't meant for younger viewers. In the future, Peacock will try to engage with not only older generations, but younger generations as well. In order to do this, Peacock will have to claim shows and movies off of streaming services, such as Netflix, to cater to what the younger generations want to watch. Overall, Peacock does not seem to be very widespread at the moment, but it will most likely continue to gain popularity over time.
Leave a Comment
About the Contributors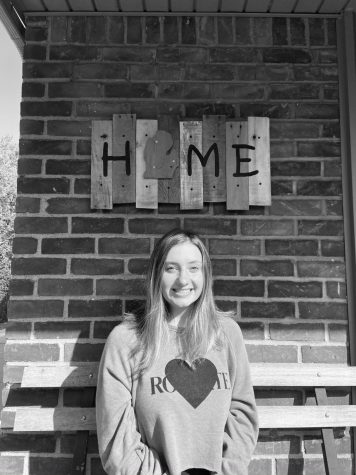 Ava Hines, Opinion Editor
Hello people! My name is Ava Hines, I am an entertainment editor in The Spectator! I'm a junior and this is my third year in journalism. I joined journalism...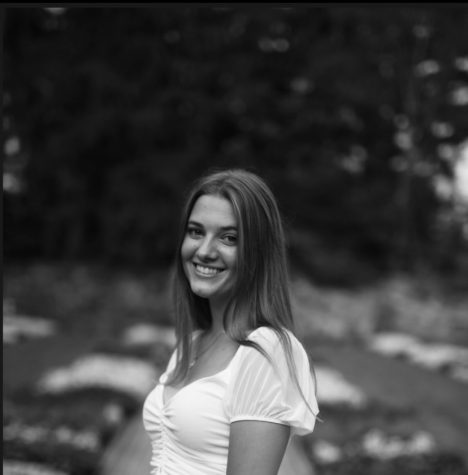 Ella Turpin, Opinion Editor
Hi everyone! My name is Ella Turpin. I have been in journalism for two years now, and I am this year's opinion editor. I joined journalism because I heard...