Controversy Arises Over Sia's New Movie "Music"
A controversy has broken out online between the singer/songwriter Sia, and the autism community upon the release of the trailer of her new movie "Music" in November of 2020. Many were shocked to see what they perceived as Sia's insensitivity towards people with autism. The movie is about Zu, a newly sober girl, who receives news that she is to become the sole guardian of her half-sister named Music, a young girl on the autism spectrum. The film explores two of Sia's favorite themes: finding your voice and creating a sense of community. The movie features actress Kate Hudson as Zu and dancer/actress Maddie Ziegler as Music.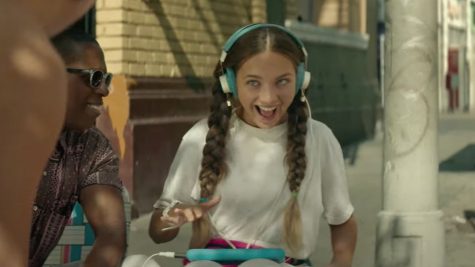 The main controversy surrounds the fact that this movie could have been an amazing opportunity for a girl with autism to take on such a role, but Sia gave the role to Ziegler instead. When this was brought up to Sia by viewers of the trailer, she responded defensively instead of respectfully. She told her audience that she can't do a project without Maddie, so she had to give her this role, adding that 13 actors who are on the spectrum are part of the film's cast already as further justification for her actions. Sia claims that she originally had casted an actress with autism for this part, but because the production pressures were too great she had to replace her with Maddie. She has Maddie imitating actions and gestures some people with autism might do. Fans are upset because this is seen as stereotyping and mocking people on the spectrum.
Although it can be overwhelming to constantly receive hate over Twitter and other social media applications, it's important to respond in a kind way, which is not what Sia did according to her followers. She cursed people out, got extremely defensive, and directly insulted one actress on the spectrum who tweeted about the film.
Kailey Egrin, who graduated from Berkley High School in 2019, explains how she, along with many other people with autism, think the representation of autism in this movie is infuriating. "Sia refused to listen to any of the criticisms people with autism were giving her because she thought she did her research. She called an autistic actor a bad actor, and compared us to inanimate objects." Egrin also said that she will not be watching the movie because of the poor portrayal of autism. She is a huge Maddie Ziegler fan, but it makes her uncomfortable seeing her in this light and playing this part. "I think it's wrong for people to be blaming Maddie Ziegler for accepting this role in Music. She was only 14 at the time and didn't know. Maddie told Sia she was uncomfortable playing this part, but Sia insisted it was a good idea for her to play the part. Maddie, being a child, listened to Sia, an adult figure in her life whom she trusts and took on the role anyway."
"
Sia refused to listen to any of the criticisms people with autism were giving her because she thought she did her research
— Kailey Egrin
Nicole Pisa-Gibson was hired as an ASD ParaPro at Berkley High in 2014. Pisa-Gibson has read several articles in regards to Sia's movie 'Music. "I look forward to watching the movie when it is released. I understand the controversy, but I choose to look at the positive instead." She believes Sia's response to the hate seems to be deeply rooted from personal experience and her desire to create awareness through the art of a film, "I also believe it takes courage to make films that challenge the way society thinks." Pisa-Gibson understands Sia made the role for Ziegler in mind, "Sia was responsible and took many steps to have actors and advisors involved in the process of making the film. This too will open up more doors in the future for all actors."
This movie will be released in early 2021. Make sure to look out for more posts on social media about it. Do you think you will watch it?
Leave a Comment
About the Contributor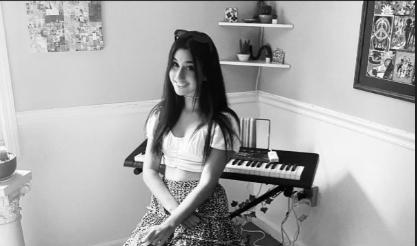 Penelope Cohen, Staff Writer
I am a sophomore and the feature editor this year. I enjoy writing entertainment articles the best. I love journalism because of the writing freedom we...