To All the Boys Always and Forever: Another Typical Rom-Com
On Feb. 12, 2021, the third and final sequel of To All the Boys I've Loved Before was released onto Netflix. This Netflix original is a series of three movies based on the stories written by author Jenny Han. In the first movie, the main character, Lara Jean falls in love with multiple boys throughout her childhood and writes them each a detailed love letter. The twist, however, is that she never sends them out, and, instead, hides them in the back of her closet to remain inconspicuous. Her love life is uneventful until one day, her younger sister, Kitty, releases the letters into the world so her secret crushes can see them. As a result, her life is turned upside down. One of the love letter recipients, Peter Kavinsky, starts a fake relationship with Lara Jean to make his ex-girlfriend jealous. This fake dating plot eventually becomes not so fake, and the two high school students fall in love.
The third movie is a continuation of the Peter and Lara Jean's love story as they prepare to head off to college. It opens with Lara Jean and her family on their spring break trip to Seoul, Korea where her late mother was from. When she returns home to her boyfriend, the two are forced to talk about their future after graduation and address how they will deal with the most daunting obstacle of any high school relationship: college. The plan was for the two of them to spend their next four years together at Stanford since Peter received a lacrosse scholarship there. The only thing standing between that dream was Lara's unfortunate rejection letter. However, once she gets into UC Berkeley, they agree that since it is only an hour-long drive, the change in plans will still work for their relationship.
All is well with their wholesome pairing until their senior trip to New York City. Lara Jean applied to NYU months before after her sister suggested that she should apply somewhere on the east coast. She just so happened to be accepted right before the trip. Viewers get to witness a montage of Lara Jean and her friends exploring the lively city and visit all of the tourist attractions along with walking around the NYU campus area. These adventurous moments traveling around the city sparks an interest in attending NYU. She falls in love with the city and realizes she would rather attend NYU than UC Berkeley. Peter obviously does not take this news well and ends their relationship because he is convinced that they won't last the long distance. However, in rom-com fashion, the couple blindly agrees that nothing will stand in the way of their love, and they will stay together regardless of the 3,000 miles between them.
When I watched this movie, I watched it with a couple of friends on Netflix Party. Without the comedic relief of them, I would not have been able to get through it. It was incredibly slow with nothing actually happening with substance over those 2 long hours. The unanticipated affliction of it all reminded me that sequels are never as well-written or favorable as the first movie (which was not necessarily exceptional either). Unless you truly love the basic high school plot where the popular boy starts liking the quirky unpopular girl, then I would not suggest wasting 2 hours of your day.
This typical love story that perfectly fits the rom-com formula was quite predictable. However, in such an unpredictable time in which we are living, it's nice to be able to know the outcome of the future, even if it's just a two-hour long movie.
Leave a Comment
About the Contributor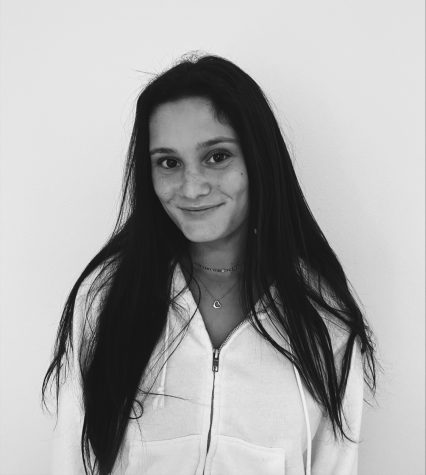 Julia Heller, Managing Editor
Hi! My name is Julia Heller! I am the Editor-in-Chief for The Spectator at Berkely High School. I am a Senior, and this is my fourth year on staff. I decided...