Berkley Athletes Compete at the State Level
As the fall sports season comes to an end, some of Berkley's student-athletes will be competing in the state championships. It takes a dedicated, talented, and enthusiastic athlete to make it to such a distinguished competition, and Berkley High School has six people competing, including five for swimming and one for cross country.
On November 18 and 19, six Berkley girls will be competing in the state championships. After hard work during practice every day after school and morning practice on Mondays, Tuesdays, and Thursdays, varsity swim team members senior Molly Hamilton, junior Bryce Scully, freshman Maddy Collins, sophomore Lucy Pugh, and sophomore Alana Horowitz deserve this accomplishment. Hamilton qualified for states in the medley relay where their time was ___. This relay included her, Scully, Collins, and Pugh. Hamilton says, "I guessed I would make it in the relay I am going for, but I was surprised with how much we made the time qualification by this year. All my teammates going to states are very close friends, making it a fun meet. It is also my last state meet which is exciting." Her target of states is to make it to the second day, which is the finals.
Three-time record-breaking swimmer Bryce Scully qualified for states in 100 butterfly (59.02), 100 breaststroke (1:06.52), and 200 Individual medley (1:14.47). She is competing in the 100 butterfly and 100 breaststroke at states. She shares her strategy to make states. "I try to focus on how I'm going to race people next to me and try my best. I set goals weeks before the meets, so I try not to stress about the outcome of my races because I know I'm ready for what's to come. I also think about how much fun the meet will be and try to keep a positive attitude." She then adds, " I feel very humbled to make states. I understand that not everyone gets to go to states, so I take this opportunity and use it to its fullest potential, giving it all I have. My advice for anyone trying to make it to states is to have reachable goals and goals that are harder to reach. Figure out how to meet the smaller goals, and after you reach those, make more reachable goals. Slowly, the goals will get closer to the bigger, harder-to-reach goal. If you don't reach your reachable goal, realize why you didn't reach it and try again, do not get down on yourself. One of the biggest things that helps influence success is your attitude; it can be hard, but try to have a positive attitude." She hopes to drop time at states and hopefully achieve the top eight in the state for both events.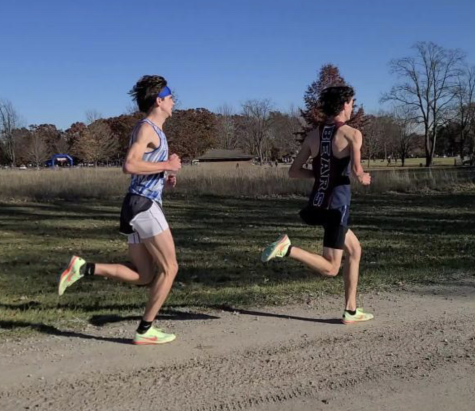 From one endurance sport to the next, it is no surprise that senior Mathew Short qualified for the state championships. To qualify for cross-country state championships, an individual runner must be top fifteen out of everyone or the top seven of people in non-qualifying teams (teams that are not in the top three). Fortunately, Short came in first place out of one hundred forty people competing in the 5k, allotting him a one-way ticket to the state championships on November 7th. "It was a dream come true," Short states. "I've always wanted to be a regional champ." Since Short has already hit the qualifying time, he will also compete at nationals in Huntsville, Alabama. Short shares that "what took [him] from a very borderline state qualifier last year to a regional champ this year was simply practicing more." Currently, Short has an offer from the cross-country coach at Massachusetts Institute of Technology and hopes to compete for them in the fall of 2023. Short's goal was to be top ten, and although he was on track, he was unfortunately tripped and stepped on during the race.
These Berkley Bears display how hard work, passion, and discipline pay off. We wish them all good luck in their efforts and are eager to see how they perform!
Leave a Comment
About the Contributor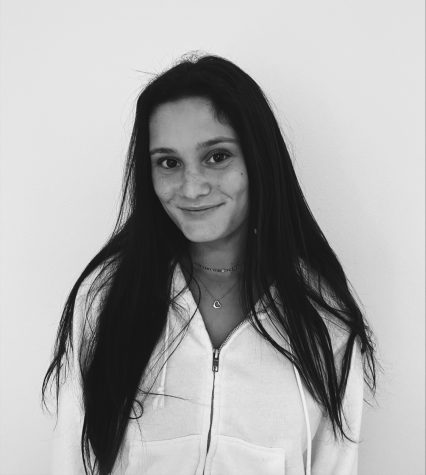 Julia Heller, Managing Editor
Hi! My name is Julia Heller! I am the Editor-in-Chief for The Spectator at Berkely High School. I am a Senior, and this is my fourth year on staff. I decided...