Spring Break: Just a Drive Away
Spring break is sneaking up on us and vacation spots are hard to find. Many people want to have a luxurious vacation without traveling by plane. Checking off both of those things is pretty hard to do while living in Berkley, Michigan. Little does Berkley know about the amazing views and adventures you can have at places just a drive away for either spring break or summer vacation. Here are three places that I definitely recommend going to and they all offer different things. Whether you want to constantly do activities, take walks on the beach, or shop around the city, you can find a place for one of those things. Each place you can drive to, and it doesn't take an extensive amount of time to get there.
With just four and a half hours of driving, you can make it to Hocking Hills State Park in Ohio. If you're looking for an adventure or just a scenic hike, this place is for you. During your visit to Hocking Hills you have the option to stay in many different places to glamp (a more luxurious version of camping). Those places include cabins, treehouses, yurts, and much more. If you don't like the idea of glamping you can always book a stay in a lodge or hotel as well. Although, If you're looking for the real experience of Hocking Hills, I recommend staying in one of those places. During the day, you will have experiences you never imagined having in Ohio. Whether you are taking a hike through magnificent waterfalls, zip lining, horseback riding, or much more, you will have so much fun. If you're looking to have fun in the water, you can canoe, tube, or just go for a swim. You feel as if you are so far from home, but really you're just four hours away by car.
If you're a city person, Chicago, Illinois is a wonderful place within driving distance to visit. While living in Berkley, you may think driving to a city in close proximity is impossible. Chicago, Illinois is about a four-and-a-half-hour drive. Chicago is a beautiful city to visit. Although it isn't New York City, it offers a big city feel. Just as you could in New York, you can shop, go out to eat, walk around the parks, and visit monumental places. These places include Millennium park, Cloud Gate, and many museums. If you are interested in sports, you can go watch some of Illinois' most entertaining teams. One of the most popular is Chicago's baseball team, The Cubs. After enjoying a nice game of baseball, you get to go back to your hotel and relax or keep yourself busy in the city.
If you really want a relaxing vacation, you should try out Grand Haven or South Haven, which are both located here in Michigan. These two places are very similar, they are both small towns on the west side of the state, with lots to do. You can have two different types of vacations in these places: either relaxing all day by a pool or beach, or going into the town. There are many beaches and pools surrounding this area. You never know what weather will occur over spring break, but hanging around at the beach is a great kick off to spring. If the weather doesn't allow you to go to the beach, the sunsets are beautiful and you can stay warm with a blanket while watching the sunset on the water. There is also an option to go shopping in the cute shops downtown. You can find cute tourist shops and any stores you would see in your local mall. You can also find stores that hold more beach attire. If you want to stay active there are awesome scenic routes to run, walk, or bike through. Finding an easy drive leading up to a perfect vacation might not seem as difficult anymore. There are so many options to choose from. You would have never thought to find a beautiful, adventurous vacation in Ohio. Maybe you wouldn't have even thought about a beautiful cute town just a few hours away in Michigan. Finding a vacation spot is difficult when you don't know what the place holds, but now you do and it's only a drive away for this spring break.
Leave a Comment
About the Contributor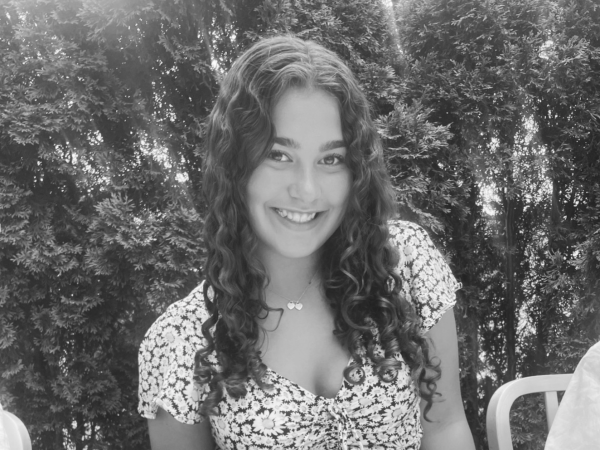 Molly Frankel, Student Life Editor
Hi, I'm Molly Frankel! I am the Student Life Editor this year. This is my second year on staff. I joined writing for publication because I enjoy writing,...