Filming for Television Shows Changes as COVID Continues
Good news for all you binge-watchers out there: many of your favorite TV shows are beginning to resume the filming process after being cut short, due to Covid-19. As the world moves closer to re-opening, productions are going back on set while attempting to be as safe as possible amid the pandemic. New York Governor, Andrew Cuomo, and California Governor, Gavin Newsom, have released a 22-page guideline for TV show and movie cast and crew to follow. The recommendations include guidance on social distancing, the use of masks, temperature checks, cleanliness, etc.
As states initiated quarantines due to COVID, all film production was shut down because they require large groups of people working in conditions where social distancing is impossible. For the show Euphoria, the timing could not have been worse.
According to variety.com, the star of the show, Zendaya, explained, "We were headed into season 2, and we had done table reads and wardrobe fittings and all kinds of things and then obviously everything happened and we got shut down. Two days before we were about to start the first day of shooting."
Not exactly euphoric.
Freshman Sophia Bielecki shares her thoughts on the show, "I loved Euphoria! It's a really great show to watch and understand the different characters. Having season 2 delayed really makes me upset because the show left us on such a big cliffhanger, but I understand the precautions that they are taking. I feel really happy and can't wait for the new season to come out soon!"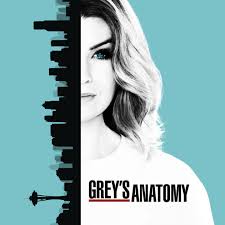 Grey's Anatomy is also one of the many shows who has picked production back up. This show was forced to stop filming due to the pandemic when they still had 4 episodes left to shoot of season 16. The show's main character, Ellen Pompeo, who plays Dr. Meredith Grey, recently posted a selfie on set with co-star Richard Flood, who plays Dr. Cormac Hayes, captioned, "first time back in my scrubs." This post started the excitement among fans after a long wait for a new season. However, this season is not like any ordinary season, it's "COVID themed." The writer, Shonda Rhimes, has incorporated the world of the pandemic into the script.
Sophomore Sydney Page says, "It makes me happy that Grey's Anatomy is re-filming because it's one of my favorite shows, and I was really upset that the season wasn't able to finish. I think that it is interesting that it's a COVID themed season because we can relate to the show more than ever."
According to ew.com, Giacomo Gianniotti, who plays Dr. Andrew DeLuca, elaborates on how the cast is dealing with Covid-19 saying, "our producers are all rapidly trying to implement all of these protocols to keep everybody safe. We're obviously going to be tested multiple times a week and sort of separated in zones. We're going to have a lot less personnel on set. We're going to be wearing full PPE of course. It's a new world."
Since they are playing doctors, it is uniquely lucky for the cast because they are already wearing masks. The premiere is airing Thursday, Nov 12.
Reality TV shows like The Bachelorette and Love Island USA, are also picking up where they left off. Both of these shows have similar COVID procedures. All contestants and crew members had to quarantine in hotels for 14 days prior to filming. The Bachelorette is being filmed at La Quinta Resort in Palm Springs where the entire hotel is shut down and nobody but the cast and crew are there. This show will be premiering Oct. 13th. Love Island USA will also be quarantining and filming at the Las Vegas hotel.
The soap opera The Bold and Beautiful started re-shooting in June. Their COVID precautions include testing on a regular basis and wearing PPE as often as possible. The cast and crew are also working shorter days than usual and are only permitting a certain amount of people on set at a time.
Although the pandemic is especially severe in Texas, The Real Housewives of Dallas has also resumed recording. Their safety plan was influenced by the CDC as well as NBCUniversal's own safety guidelines. The Real Housewives of Orange County is also in the works amid the pandemic with similar guidelines. They are using tape measures to make sure that they are constantly keeping a significant amount of physical distance.
Although actors are at a greater risk working during this time, the film industry is finding their way. Whether you are keeping it real in Dallas or finding your soulmate on Love Island, the film industry is staying safe and rolling during the COVID Era to keep us all entertained.
Leave a Comment
About the Contributor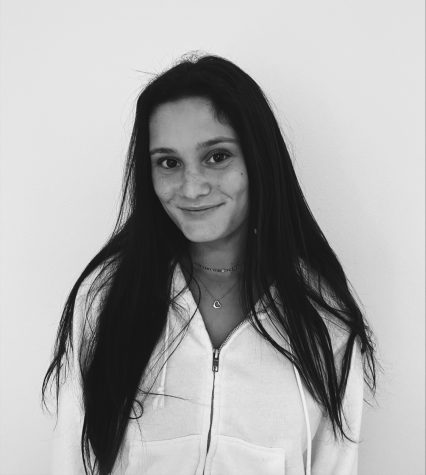 Julia Heller, Managing Editor
Hi! My name is Julia Heller! I am the Editor-in-Chief for The Spectator at Berkely High School. I am a Senior, and this is my fourth year on staff. I decided...