David Portnoy's New Charity Aids Small Michigan Businesses
Sports are more than just athletes competing in a game. They bring us together or even tear us apart in (somewhat) friendly rivalries. The excitement of watching sports can be hard to capture when you're in the moment, but Barstool Sports is a social media empire that aims to do just that. Barstool shares the many amazing moments experienced by sports fans all over the world through its massive social media presence. Tears of joy, defeat, and laughter all stem from the community of sports fans everywhere. Although simply highlighting these moments was Barstool's original goal, it turned into something much bigger.
2020 was a difficult year for many small businesses. Many had to shut down because of the regulations that were put in place. Unemployment rates reached all-time highs, and families were left struggling to make ends meet. Dave Portnoy, the founder of Barstool Sports, sought out to revive these businesses. Portnoy, a University of Michigan graduate born and raised in Massachusetts, created Barstool in 2016. He was recently in Michigan to unveil his new sports betting casino in Detroit, Sportsbook Greektown. The event brought in an astounding $3.2 million for his charity, The Barstool Fund.
"
You can't put Barstool Sports in a box, however hard you try."
— David Portnoy
According to Fox 2 Detroit, The Barstool Fund has helped save roughly 191 businesses to date, many of which are located in Michigan. He raised over $300 million to rescue businesses on the brink of closing via his website and multiple social media platforms. MLive recently featured a Michigan bowling alley owner who was greatly assisted by Portnoy's efforts, stating that his business would have shut down if it weren't for the help of the fund. This small example sheds light on the effectiveness of the charity and how it saved a plethora of businesses from closing for good.
Portnoy doesn't plan on stopping here. Of the millions of dollars donated, half a million came from his very own pocket. Barstool's supporters are eager to continue helping in any way possible. If you are unable to give financially, you can still help by sharing out the efforts on your social media platforms. If you wish to donate, the website for the charity is https://www.barstoolsports.com/the-barstool-fund.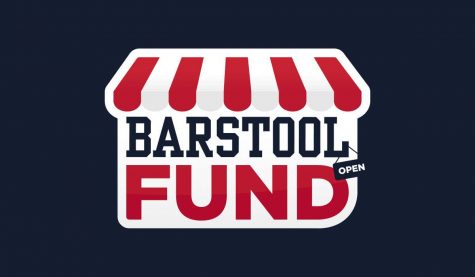 You may be wondering, "What else can I do to help my local businesses?" According to The New York Times, there are many ways you can do this that do not include donating to a charity. Simply buying local is a great way to offer your support. For example, you can go to a local coffee shop instead of a large chain such as Starbucks. Also, sharing about your favorite local businesses on social media is a great way to help. Practicing kindness and support toward entrepreneurs of all backgrounds is essential to uphold small businesses amid the pandemic.
The world of sports can be compared to that of small businesses. A strong sense of community and teamwork is important in being successful. Athletes and business owners alike must come together to remain strong against their competitors. Whether you are a sports fan or not, donating to a charity such as The Barstool Fund is a great way to show your support. Small businesses make up the fabric of our communities as they bring people together, and we must do our part to help them thrive in any way we can.
Leave a Comment
About the Contributor
Brynn Middlemiss, Copy Editor
Hi, my name is Brynn Middlemiss, and I am a senior here at Berkley. I am a Copy Editor for The Spectator! I just joined the journalism class at BHS this...