So You Want My Job: Meryl Peterhans
This article is an ongoing series here at The Spectator called "So You Want My Job." In these articles, we take a look at high schoolers in the role of their part time jobs.
Everyone tries to find a job that reflects who they are and what they're passionate about. Fortunately, junior Meryl Peterhans has had a great opportunity to work at a place that reflects her personality… positive, bubbly, and creative.
Tell us about yourself (where are you from, where/what is your job and how long have you been working there?)
I am from Pleasant Ridge and I work at a flower shop called Olives Bloom Box in Ferndale. I have had my job since August 2020.
How'd you get this job and what is your position?
I have been family friends with the shop manager for a long time, and she thought I would be a perfect fit. I don't have one single position, I work in a variety of different roles. The different roles include watering the plants, putting bouquets together, or organizing the flowers.
Tell us about your position working here, what does your typical day look like from start to finish?
When I arrive, I start my day off with watering the plants inside and out. After that I will work on anything involving shop maintenance, which could include unboxing merchandise, deadheading flowers, cleaning the outside lot, or sweeping. If it is a busy day, we will make many flower bouquets and arrangements. To prepare for that I will prep flowers, and get them ready for sale. We sponsor a variety of events. My favorite thing to do is take the flowers they've ordered for the event and set them up in the venue.
What is your work/life balance like in your career?
I schedule the days I work around my homework level and rugby practices.
What is the worst/best thing about your job?
The best part of my job is my coworkers because they are so funny and make my shifts go by quickly. The worst part of my job is working with the thorns on roses.
Is there any advice/tips you would like to give to high school students interested in working at a flower shop?
I would tell any interested students to develop their creative eye, because the best part is creating unique and fun flower arrangements.
Leave a Comment
About the Contributor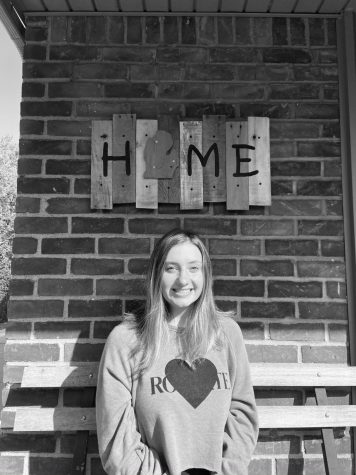 Ava Hines, Opinion Editor
Hello people! My name is Ava Hines, I am an entertainment editor in The Spectator! I'm a junior and this is my third year in journalism. I joined journalism...