Tutoring Program Exposes The Need for Black Mentors
Mentors and tutors have had an astronomical impact on the success of students' academics and continue to do so today. However, what happens when your ethnic community has for various systemic reasons, been historically lacking quality educational support outside of school? These questions are the reason the Berkley African American Parent Network (BAAPN) was founded, To help kids who have been historically underrepresented in the education system, and to give them the support they need. Not long after it's creation, the program Saturdays for Success was created. The program's goal is to provide academic support for students in the Berkley community of all kinds of different ethnicities and backgrounds, but especially for those who have been systematically lacking educational resources. However, throughout its 11 years of running, a serious need was shown for African American men who would not just teach, but mentor and speak into these different kids' lives.
According to a study from John Hopkins University, students do indeed benefit from teachers who look like them, and can identify with them at a cultural and ethnic level. The study showed that students who have interacted with at least one black teacher by third grade were 13% more likely to enroll in college. Mr. Cooper (a Berkley High English teacher and one of the only black teachers on staff), has seen this kind of impact first hand.
Cooper states,"It's really amazing the way I am able to help some of these African American students, who might have never had the opportunity to be taught by a black teacher. I am able to fill that cultural absence and provide a unique kind of support that goes beyond just academics, but addresses issues at a cultural and ethnic level."
The students at Berkley are aware of this as well. "When I talk to a teacher of color I find it easier to establish a more personal connection," says sophomore Sulayman Siddiqi, an attendee of Saturdays for Success. This personal connection that Siddiqi is referring to deserves more recognition than it usually gets. According to the American Psychological Association, Students who have these kinds of strong personal connections with teachers are more likely to have success in higher academics. To put it simply, when schools do not do everything they can to create such connections with all students, they are hurting the success of these students' futures.
However, as stated earlier, the importance of black mentors goes beyond the classroom. It addresses the need for adults who will help students with hurtling the many obstacles life will try to throw at them. Vice president of the BAAPN Ricardo Walker sheds light on how he has seen this in his own life and career.
"In my experience, whenever myself or another educated black man speaks into a young black student's life, it creates a spark in the student that had been missing for a long time. Now they can see that despite what the world tells them, they can have a career in a complex field, they can become successful in a country that for generations has told them that such success was not for them," Walker says.
What Walker is getting at here addresses the larger underlying reason why it is crucial to have black mentors and teachers that goes beyond just hiring somebody black. But involves hiring teachers and administrators who can encourage these students, telling them that they found their success in a world that has been set against them for generations, now they would like to help them find theirs.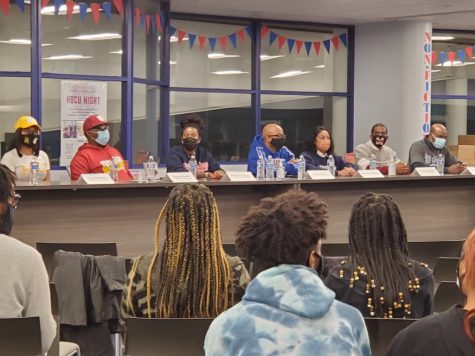 This was a large part of the conversation at a recent BAAPN and Berkley High sponsored HBCU (Historical Black Colleges/ University) event. Here you had a panel of HBCU alumni ranging from Howard to Morehouse College, all coming together to speak to Berkley's African American high school students about the importance and benefits of attending a Historical Black College. The event was packed with parents and students of a variety of grades all coming to this event because of a similar need and desire. This desire is none other than what was aforementioned earlier, that not having any black teachers had hurt their educational success and overall experience.
At this event, I talked to Berkley High School Junior Christian Tubbs on what his thoughts were on this matter. "Many of these teachers simply can't understand me," he says. "I feel like when I have multiple teachers who are not black I am not being given the fullest academic experience, because culture and ethnicity plays a part in my full education," he adds.
Tubbs is not the only black student who feels this way. In fact "feeling" might not even accurately portray this important issue, because this issue is not just based on emotions. Instead, it is based on the cold statistical fact, that having teachers who are not of an underrepresented ethnicity can directly affect the academic success of students. Don't get me wrong, Berkley is a good school district. However, the students, organizations, and teachers have spoken that they will no longer settle for what has been the status quo. All of those involved in BAAPN show that more can and needs to be done to help students of color succeed. There is not only a desire to include more teachers, mentors, and leaders of color in students' lives, but there is proven statistical benefit for students when this happens. The Berkley community should look to BAAPN as a model for how to strive always to be better and do more for those who need it the most.
Leave a Comment
About the Contributor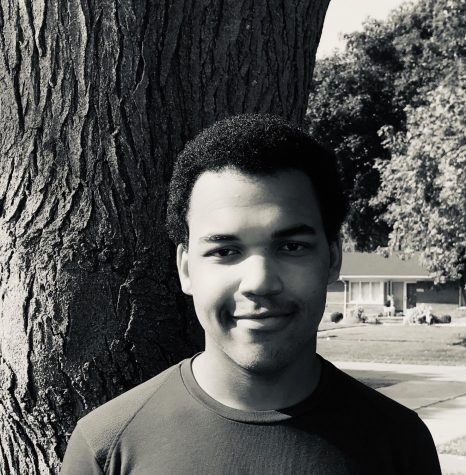 Donovan Fobbs, Managing Editor
Hi everybody! My name is Donovan Fobbs, and I have the pleasure of being this year's   editor in chief. I'm going to be a senior this year, and this...