Seasonal Snacks and Beverages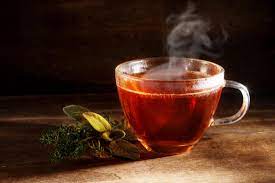 Picture this: snow falling from the sky, boots high, layers of white ice blanketed softly on the ground; the air crisply below zero. You are wrapped softly in a fuzzy throw blanket, burrito style, legs tucked into your chest, while adjacent to the winter storm outside; your mug matches the bright white of the snow, and your lips are softly coated with the whipped topping of your beverage. Maybe, it's hot chocolate, maybe it's tea or milk tea, but either one is homemade and deliciously perfected with the winter drink and snack pairings below.
Hot chocolate; the OG of hot beverages, and my personal favorite. Nothing beats the warm sensation of a perfect ratio between milk and creamy milk chocolate (dark chocolate is my thing), then beautifully finished with a dazzling swirl of whip cream. In order to truly master a hot chocolate, it must be homemade. Yes, that means to throw out your Nestle brand hot chocolate mix, power down your microwave, and grab some cocoa powder and a pot. In order to create the perfect hot chocolate you should follow these steps below:
Place 4 cups milk in a saucepan on medium-low heat
Whisk in ¼ cup unsweetened cocoa powder and ¼ cup of sugar
When milk is warm mix in ½ cup chocolate: chips or bar
Add just a bit of vanilla extract
It's as simple as that. But the real magic in hot chocolate is from the customization or toppings. This may look like different chocolate pairings: milk chocolate, white chocolate, or dark chocolate. Then, obviously, whipped cream is a must, but more garnishes include crushed candy canes, marshmallows, chopped chocolate, cinnamon sticks, or chocolate drizzle. If you're looking to spice up your hot chocolate, try literally spicing it up: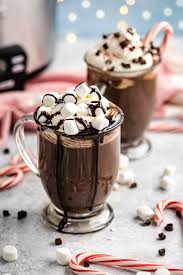 For Mexican hot chocolate add:
teaspoon ground cinnamon
1/4 teaspoon vanilla extract
1/8 teaspoon chili powder
1/8 teaspoon ground cayenne (optional – you can omit this if you don't want it too spicy)
use bittersweet chocolate
For Peppermint hot chocolate add:
1/8 teaspoon peppermint extract
Say you're sipping a mid-day hot chocolate, and as the warm chocolate mix floods your empty belly, you need a snack. Try roasted nuts or peppermint bark for the perfect winter-inspired ensemble.
Next, a classic for all seasons, but especially as the temperature drops: tea. Now, it may seem simple, hot water and a tea bag, and your set, however, to make authentic, truly flavorful, and sensational tea it's all about the perfect blend and additions (milk, honey, cinnamon). So, what does the type of tea mean to you?
Chamomile = mellow honey-like floral sweetness; relaxation and stress reduction
Rooibos (red tea) = nutty/cinnamon taste; boosts the immune system and anti-inflammatory
Green tea = bittersweet & dry; boosts heart health
Black tea = earthy & nutty; boosts the immune system and anti-inflammatory
Oolong = Combination of black and green tea; reduces anxiety and increases alertness and attention
Other teas = chai, ginger, peppermint…
The best way to make tea is on the stove. Boil your water, then add to a cup and put in your tea bag or leaves. Next, steep for five minutes; the longer you steep, the stronger the flavor. Add some sugar or honey. Then, for extra authenticity, splash in a bit of milk to your desired color. Stir and enjoy.
For extra special tea try cinnamon honey or turmeric. To top it all off, place a cinnamon stick, and you will have the perfect hot drink. Pair with scones or mini cookies (dunk them into the tea!).
Either beverage you try you can specialize to your wildest desires. In the end, you will be left warm and happy as your love for warm beverages grows with each snowfall.
https://celebratingsweets.com/homemade-hot-chocolate/
https://www.myteadrop.com/blogs/news/how-to-make-milk-tea
Leave a Comment
About the Contributor
Sarah Cantor, Sports Editor
Hey everyone! My name is Sarah and this is my first year on staff. I'm so excited to be the editor for the sports section and get first-hand experience...