Different Ways and Displays of Holiday Spirit
Elaborate lights around houses and trees, mall Santas advertising holiday charities, and warm hot drinks on a crisp cold day are just a few of the many signs that the holiday season has finally arrived. The holiday season is commonly associated with festivities and lots of decor, as well as an emphasis on values such as thankfulness and gratitude. However, while these things are commonly correlated with the holidays, I argue that what truly makes an impactful and extraordinary holiday season is none other than holiday spirit. In light of the ambiguity of holiday spirit I will explore and discuss what holiday spirit is and look at four diverse and unique ways it can appear in different households and individuals.
The Holiday Spirit of Festivities: This type of holiday spirit is one I have always thought a lot of people connected with. People of this holiday spirit genre come alive when the holiday season begins, looking forward to things such as Christmas parties, hanging up the lights, and of course, ugly sweater competitions. The festive holiday spirit is one with very interesting roots going all the way back to places such as 16th century Germany, where traditions such as Christmas trees, holiday markets, and elaborate decorations can all be found along with a multitude of other holiday customs. Berkley senior Jake Welch is someone who truly embodies this spirit. "I have always loved gatherings and social events full of friends or family but something about seasonal parties really excites me in more ways than I can express," Welch says. Always in a mood to celebrate the holidays, the holiday spirit of festivities always seems to be one of the most popular manifestations of the overall spirit of the holidays.
The Holiday Spirit of Charities: This type of holiday spirit manifests itself through many different forms of charitable work around the holiday season. People who identify with this might not always be the most outspoken fans of elaborate holiday fanfare but are always the first to volunteer for seasonal charities and community efforts such as clothing drives and care packages. The spirit of charity is one of the most subtle of the various kinds of holiday spirit, yet its importance to the holidays can not be overstated.
The Traditionalist Christmas Holiday Spirit: The holiday season has evolved from being centered around only the birth of Jesus Christ. But the importance of this event to the greater Christendom and its influence on the holiday season is hard to overlook. People who connect with this type of holiday spirit, might have elaborate angels or mangers as part of their Christmas decor. Christmas charity drives at the local church are always a must during the season of giving back. For Berkley junior Josh Rayford, he likes to give back through music. "I love performing Christmas songs for different people through my clarinet, and when I play at churches I can see how it brings a lot of upliftment and joy to everyone," he expresses. People who embody this type of holiday spirit the holidays are as celebratory as they are solemn as the many followers of the wider Christian faith observe the birthday of Jesus Christ.
The Spirit of Holiday Food Fare: This holiday spirit can turn people into the ultimate foodies during the winter season. The festivities that are such a big part of the holidays and could not be complete without the seasonal staples that so many people enjoy. However, someone who truly embodies the spirit of holiday food takes that enjoyment to the next level. People of this holiday genre can sometimes turn into seasonal food fanatics as they are obsessed over seasonal dishes such as pumpkin pie and Christmas cookies. Eating the dishes is one thing but in the spirit of giving true advent connoisseurs will find themselves creating dishes for others to enjoy as well. Berkley junior Amber Miller is one such person who embodies this spirit. "I love eating fun holiday dishes, but being able to create fun seasonal desserts to give t ofirends and family is something I equally enjoy," she states. Seasonal beverages can have a similar effect on lovers of seasonal cuisine as they engage in improving their recipes for their homemade hot chocolate. When a trip outside the house is warranted, Starbucks is the place to go as a fancy seasonal cup decoration completes a delicious peppermint mocha. While food is a big part of this advent spirit, it is the love for the comfort and community that goes along with the various holiday grub that defines it.
Hopefully this introduction to the different kinds of holiday spirits brings some sort of deeper meaning to the term. As you lay by your fireplace with your family, perhaps you will realize how closely you identify with one of the spirits of the holiday or maybe you feel a connection to them all. Nevertheless, the holidays are for all people of all sorts of diverse backgrounds and interests, and hopefully everyone this year has a chance to connect with their own inner holiday spirit to bring out an amazing 2022 advent season.
Leave a Comment
About the Contributor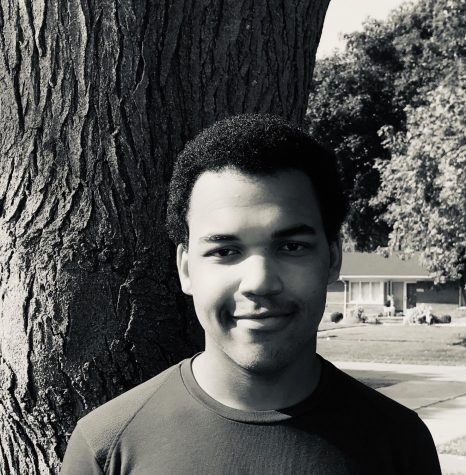 Donovan Fobbs, Managing Editor
Hi everybody! My name is Donovan Fobbs, and I have the pleasure of being this year's   editor in chief. I'm going to be a senior this year, and this...