Black-Owned Businesses to Support in our Community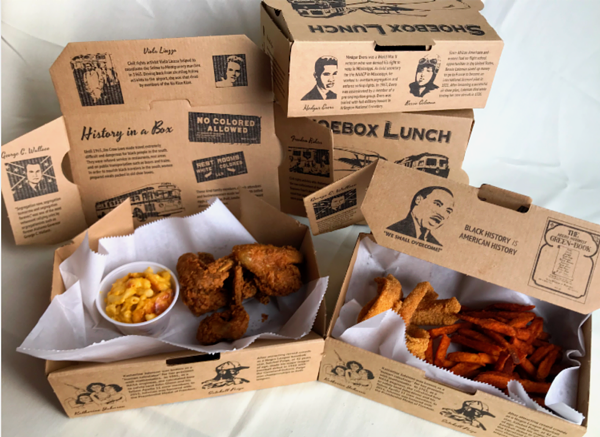 Black History Month is a very special time for many Americans. It is an opportunity to reflect on the richness of the African American culture, recognize the hardships that black people have endured in the United States, and honor the many contributions that black people have made and continue to make in the world. There are many ways to honor Black History Month, and one impactful way is to support local black-owned businesses. I visited three black-owned businesses in our community in order to share a little bit about them with all of you. For anyone who wants to make an impact on the lives of black community members, giving the following places a visit is a great way to start.
Beans & Cornbread-
Beans & Cornbread brings real soul food cuisine to Southfield, MI. Patrick Coleman first opened the doors to the restaurant in 1997. "We decided that we were going to take some of the comfort food of the African American community and combine it with a fine dining ambiance," Coleman said when I had the pleasure of interviewing him. As a former restaurant manager, Coleman wanted to open a restaurant of his own featuring the foods he grew up with, the ones his mom cooked every day at the Coleman household.
"
We decided that we were going to take some of the comfort food of the African American community and combine it with a fine dining ambiance"
— Patrick Coleman
Every year, Beans & Cornbread does a great deal to honor and recognize Black History Month. For the past three years, the restaurant has been serving a meal in a shoebox during Black History Month, so that customers can experience a small part of what black people endured during the Jim Crow era.
"During the Jim Crow era, when Blacks traveled down south on trains or drove down I-75, segregation prohibited them from eating in dining cars and restaurants, so they would pack meals in old shoe boxes. When it came time to eat, they'd find someplace safe to eat out of their shoebox," Coleman explained.
Beans & Cornbread's "Jim Crow" Shoebox Meal features images and words of inspiring African Americans such as Satchel Paige, and the "End Racism" box profiles the tragic losses of Breona Taylor, George Floyd, and others. In addition to doing a tremendous amount for the local community, the food is excellent! I can tell you firsthand that they have the best fried chicken in town.
Le Crepe-
Le Crepe is a quaint boutique restaurant located in Downtown Royal Oak on Washington Ave. When first walking into Le Crepe, I was instantly drawn in by the stylish venue and the upbeat music that was playing, making the atmosphere of the place welcoming and enticing. The restaurant serves breakfast, lunch, dinner, and dessert, offering a wide range of foods including gluten-free, vegetarian, and vegan options.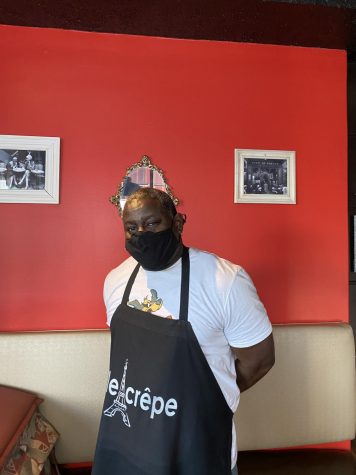 I sat down with Dennis Williams, co-owner of Le Crepe to learn more about his business. "What we do is we take sweet and savory items and put them inside crepes," Williams shared. Williams and his co-owner took over Le Crepe almost five years ago from the previous owners of the restaurant, which was called What Crepe at the time. One of the greatest joys Williams gets is "when a new customer comes in the restaurant saying they heard about it from someone else who ate there and loved the experience." And based on my experience at Le Crepe, I'm sure that happens quite often.
Burn Rubber-
Burn Rubber is not just a store, it is a streetwear culture brand. When I walked into the store located on Main Street in Royal Oak, the first thought I had was, "Now I know why everyone talks about Burn Rubber." With shoes on display throughout the store, there is also a wide variety of clothes, hats, and accessories available.
Rick Williams and Roland Colt took over Burn Rubber in 2007, and have been building the brand ever since. Alex Collins, who has been working at Burn Rubber for four years, stated, "When the owners, Rick and Ro, partnered in 2007, there were a couple of brands in here but they had to take it to the next level." As Collins spoke with pride about the store, his passion for his work was obvious. His enthusiasm is an extension of the Burn Rubber culture.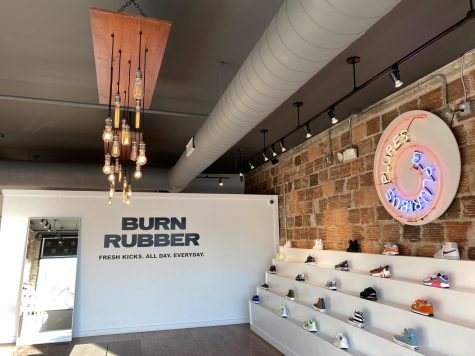 It is important that we honor black business owners in our community. I hope that learning a little bit about Beans & Cornbread, Le Crepe, and Burn Rubber encourages people to not only support these businesses but to take time to research other black-owned businesses in the community as well. They are an extremely important part of our community, and it is a great way to celebrate Black History Month.
Leave a Comment
About the Contributor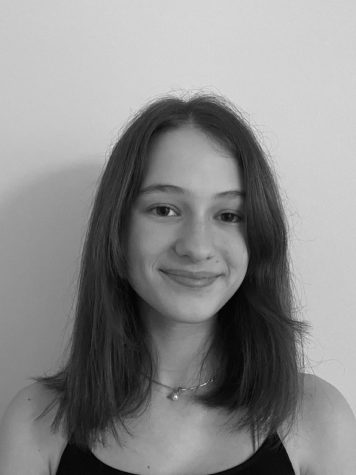 Amelia Karp, Editor-in-chief


Hey everyone! My name is Amelia Karp, I'm a senior, and I am honored to be a Co-Editor-in-Chief with the fantastic Raynah Jacobs this year. This...