Tiana McMullen – Most Unforgettable
Some students you never forget, whether it's because of an act in a talent show, or a performance in a school pep rally, they are just unforgettable. That perfectly describes a couple students here at BHS, but none more so than Tiana McMullen. As a member of Step Team, McMullen was able to show off her talent alongside some of her friends, and when asked why she joined the team, Tiana said, "I joined the step team because I had some close friends that were part of the team… Also, I joined because I love to perform in front of people." Certainly, we all remember the stellar performances put on by Step Team, and I'm sure they will be sad to lose Tiana at the end of the year.
McMullen shared some advice to incoming freshmen, telling them to "start strong in their freshman year, and end strong in senior year", as well as to have confidence in themselves. Tiana is committed to Oakland University for Business Administration in hopes of becoming an entrepreneur, and the first millionaire/billionaire in her family, so she can take care of them, just as they took care of her. Her future looks bright, and as long as she continues to embrace her sparkling personality, there is no doubt that she will achieve all that she sets out to do.
Leave a Comment
About the Contributor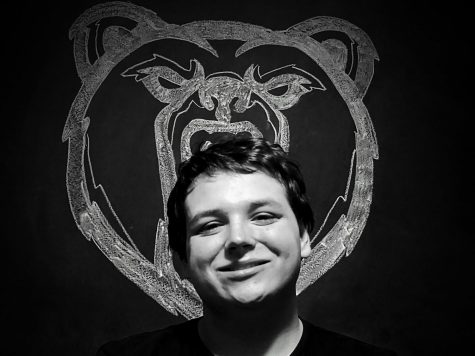 Conner McClarren, Staff Writer
Hi Everybody! My name is Conner McClarren and this is my first year on staff. I was really excited to join this year because I love to write about things...