Which Fall Scent Are You?
Autumn has many sensational scents that no other season can compete with. It's got it all: from the sweet essence of pumpkin pie to the fresh odor of the fall leaves, these scents will make your nose smile and tingle with joy. Now I know we all have our favorites of these delicious fall scents, which pleads the question: which one represents you? 
The luscious smell of a newly baked apple pie is one of the many fall scents. If you are smart and have a sweet heart, you resemble the apple scent. Apples may seem boring, but when you take a bite and get to the middle, they are sweet and juicy. Just like the apple, on the inside you are sweet and have a very juicy personality. Your heart is big and you are very mature. 
If you are a straight up person with a little bit of spice, you remind me of pumpkin spice. You are not afraid to speak your mind, tell the truth, and you are always making jokes. You are funny like a jack o'lantern with a little bit of flavor from the spice. You are also definitely a fan of Halloween due to your inner pumpkin!
The cinnamon spice is everything nice. If you have been through many hardships in life but through it all have been the kindest and most harmless person you remind me of cinnamon. Cinnamon people must be protected at all costs. They are just your typical "wouldn't hurt a fly" type of people. They are so pure.
Being outdoors in the cool, fall air, sitting around the fire with friends and family is such a nice fall tradition. The scent of the burning bonfire is another great fall scent. If you are a people person, you remind me of the bonfire scent. You are a very likeable person and have a very close relationship with your family. You also treat your friends like family. You definitely love to sing as well, like when you're sitting around the campfire.
The leaves are changing colors all around us this season. The leavy outdoor smell is such a delightful autumn scent. If you are adventurous and creative, the fresh leaf scent is definitely for you. Your favorite part about fall is the weather and being outdoors. You also definitely love to sketch drawings of the beautiful autumn scenery and atmosphere. You would rather be hiking than laying on the beach.
Everyone resembles their own fall scent. You may be sweet like cinnamon or funny like a pumpkin, but one things for sure, fall has the best scents! Make sure to take this quiz to find out which fall scent I think you are like.
Leave a Comment
About the Contributor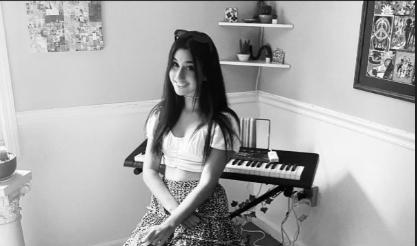 Penelope Cohen, Staff Writer
I am a sophomore and the feature editor this year. I enjoy writing entertainment articles the best. I love journalism because of the writing freedom we...