Committees to Communities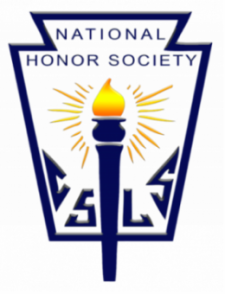 Berkley High School is one of many schools around the country that engages in a program called "The National Honors Society" (NHS). NHS is composed of a group of students who have a GPA of 3.5 or higher and are at least in 10th grade. Berkley's NHS is run by Mr. Fadoir and Mrs. Blazic, who are there to help the council made up of students who essentially run the society. A key aspect of NHS is volunteering; students in NHS must have a certain number of hours of volunteer work to be able to be a member of the organization. The society is broken into multiple committees that focus on either a certain subject, local school, or groups of people in our community. Each student in NHS is assigned to a committee that is run by a committee leader who is responsible for planning the project that those under the committee work on during the year. The project chosen corresponds to the name of the committee.
Every year, members of NHS come up with a project that seeks to make an impact on our local communities in creative and inspiring ways. I interviewed a few committee leaders responsible for planning their committee's project.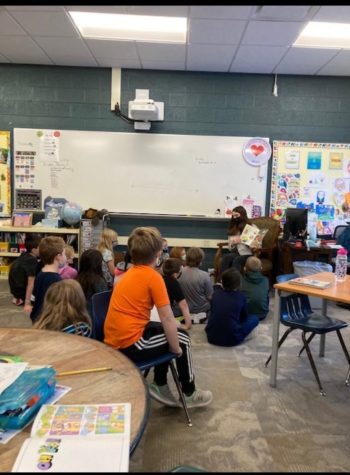 Senior Caroline Slutzky- Burton Committee leader:
Slutzky's project focuses on the Burton Elementary School community in Huntington Woods. "We are working with Mrs. Brzezinski's 2nd grade class," says Slutzky. Her committee project is helping to engage with the local community through letters with students at Burton. Each member in her committee is assigned a pen-pal who they exchange letters with. Slutzky hopes next year her committee will continue with the project and have an in-person event for the children and their pen-pals. Slutzky mentions, "I was also a committee leader last year, and we used the same idea and had a lot of positive feedback. Also, with COVID-19 circumstances, constantly changing this idea makes it easy to adapt to whatever comes." She thinks the project is "a fun way for high school students to connect with kids in the community and to get the elementary students excited for their futures." She hopes the children's pen-pals will allow for the kids to feel like they have someone to look up to and things to look forward to when the time comes to embark on their high school journeys. Connecting two school communities was the main objective for this committee leader. She thinks the project will be another success this year and have a positive impact on the students while connecting Berkley High School to Burton Elementary.
Junior Jonah Weinbaum- Senior Citizens Committee leader:
This committee focuses on local senior citizens in our community. The committee has four projects this year which include: bi-weekly gardening at Saint Ann's Mead, technology tutoring through Huntington Woods Recreation Center, music at The Sheridan, and shoveling snow locally. Unfortunately, two of the projects (Saint Ann's Mead and The Sheridan) are currently on a hiatus due to COVID-19. Weinbaum states, "Our projects are directed towards helping local senior citizens." Weinbaum continued to say, "Tech-tutoring is continuous from last year." In past years, this event has been a great success in impacting our local community. The committee decided to participate in shoveling this year because they were approached to receive help by the church. Shoveling snow has been a great way to make an easy and direct impact. Weinbaum says, "The Sheridan was a coincidence. I was there for a job interview and asked about their piano. They told me that they paid professionals to play it, so I auditioned and was accepted. I arranged to have it as a volunteer event instead." Weinbaum continues, "Saint Ann's Mead arose after I sent a mass email to many senior living facilities nearby, they responded and now we've been volunteering with them ever since." When asked about the outcome or success Weinbaum says, "I'm not hoping for some arbitrary outcome. Rather, I hope simply that the Senior Citizens Committee is impactful and offers many opportunities for its members to give back so that finding volunteering will not be such an arduous task."
Senior Victoria Aurebech- Rogers Committee leader:
Aurebech is the committee leader for Rogers Elementary school in Berkley. For their project this year, Aurebech's committee is going to the school to read to children in their classes. She says, "we had some other ideas before this that fell through. It was actually a suggestion from Mrs. Blazic." Aurebech chose this project because she thinks it will be good for the kids to socialize with high schoolers in NHS who are committed to their academics and who want to make a difference in their community. Aurebech says, "I remember being that age; I really looked up to high schoolers, so it will be cool for the kids to meet us, and I think they will really enjoy listening to us read." Aurebech feels as if the negative impacts of the pandemic brought upon the children this year has darkened their experience of schooling, so she hopes this project will be something exciting for the children to look forward to.
The projects presented by the committee leaders were very creative and thoughtful. These projects are an incredible way for students at our school to make a large impact on all age groups in our communities. The National Honors Society is a great organization to be a part of that will really help to engage students here at Berkley to the community around us.
Leave a Comment
About the Contributor
Natalia Salman, Berkley Bears Editor
Hey everyone! My name's Natalia, I'm the editor of the Berkley Bears section of the paper. This is my first year on staff! I decided to join the paper...