Bears of Berkley–Kaila Welcher
What is your favorite school club, activity, or elective?
I really like Encore! I just like it because of the family I've created with them for the past four years.
Who is your favorite teacher?
Mrs. Flood. I love her so much, she brightens my day. And she said she loves me back.
What is one perk of being an upperclassman?
You get to push people in the hallway, like "I'm on top, get out of the way!"
What career path are you interested in pursuing in the future?
I really love art, so maybe something like photography or drawing. Something that keeps my creativity flowing.
Do you have any words of advice for freshmen?
Go for what you want, don't let anyone else's opinions bring you down. Just be you!
If you could live anywhere in the world, where would you live?
New Zealand, for sure. They're very nice there, and it's such a small community.
What's your comfort food?
I think Doritos, specifically the nacho cheese flavor. I've been eating them since elementary school. They're scrumdidlyumptious.
Leave a Comment
About the Contributor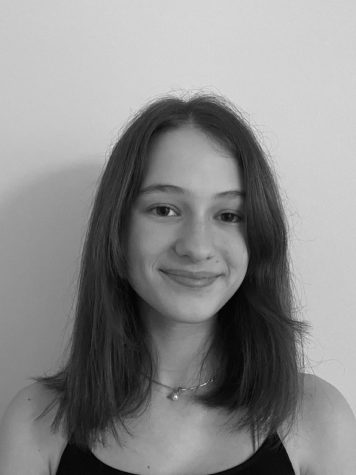 Amelia Karp, Editor-in-chief


Hey everyone! My name is Amelia Karp, I'm a senior, and I am honored to be a Co-Editor-in-Chief with the fantastic Raynah Jacobs this year. This...