Berkley Attracts a Multitude of Students During 2nd Annual HBCU Alumni Panel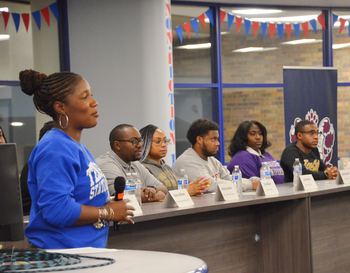 Excellence, equity, and education. These are some of the dynamic qualities that make up a Historically Black College or University (HBCU). A safe space for many African Americans to get a high-quality education, these institutions are held dear to the communities of color. On November 16th, Berkley High School partnered with the Berkley African American Parent Network to invite past alumni from around the country to gather at Berkley High School to discuss in greater detail what HBCUs are and why their attendance there was life-changing. 
In 2022, there are over one hundred HBCUs in America today. These institutions were created as early as the middle part of the 19th century. Their goal was to provide education to African Americans who had been denied it for a long period of time. While things have progressed in the last two hundred years, these institutions continue to provide a safe space where students do not have to worry about being the discriminated minority but rather can feel empowered to be their full authentic selves. 
Alcorn State University representative Anthony Neal talked about how his university allowed students to have a more personal educational experience. "Our core values include excellence, education, and activism," Neal explains. He went on to say how these values can be found in many HBCUs and are reflected by the many graduates who have become world-renowned activists for social change. 
Along with encouraging activism, many of the HBCUs present expressed how students will be exposed and empowered to learn more about their cultures, including their own. One of the HBCU alum panelists, Richard Spears, expressed this during one of the many questions that he was asked. Spears spoke about how being known as a historically black university causes a stigma that it is only for black people. "I think people forget that historically black is a historical reference, not an exclusion of other cultures," Spears says. "People also tend to forget that black people are not only found in America but around the world, and these are the people that we have the privilege to be exposed to," he adds. Other panelists went on to say how they truly were exposed to various cultures, including Jamaican, Nigerian, and Ghanaian, to name a few. This ultimately shows you that people who look similar can have completely different diverse cultural backgrounds. 
Jalen Williams was another panelist who talked about how the biggest thing for him was simply not being just another number but instead was personally encouraged and invested in by the college. Having professors who were successful in their fields and would encourage him and care about him was life-changing because that was something he never thought he would be able to experience. 
According to the Cleveland Council of Black Colleges, HBCUs are known for graduating the most black doctors, lawyers, and engineers, as well as a whole plethora of other career paths. Berkley High senior Ali Clingman was one of the many students that were intrigued by the panel's description of what life at an HBCU is like. "I was really excited and interested about how at an HBCU I do not have to worry about being the looked down upon minority," Clingman said. "Being able to embrace my culture and be taught by successful men and women who look just like me was another cool thing I thought was very empowering," Clingman added. Clingman was just one of the many students that could clearly feel the life changing impact that all HBCUs share. From the diversity of the campus, to the empowerment of students of color, these institutions continue to live up to their creed of providing all students of all backgrounds the opportunity to embrace their culture and be fully equipped to make positive and progressive contributions to society. 
Leave a Comment
About the Contributor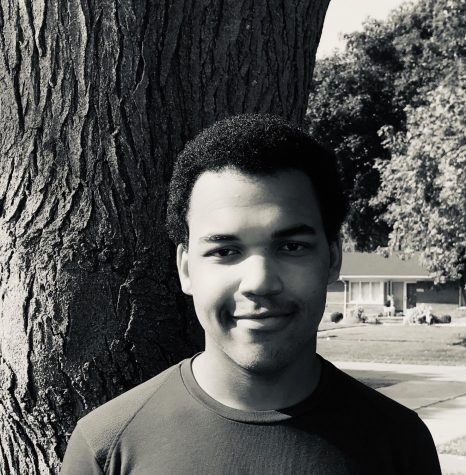 Donovan Fobbs, Managing Editor
Hi everybody! My name is Donovan Fobbs, and I have the pleasure of being this year's   editor in chief. I'm going to be a senior this year, and this...