Saying Goodbye to Two of Berkley's Most Beloved Teachers
After countless years of supporting students through academics and personal growth, Ms. Rubenstein and Mr. Goldberg recently announced their plans to retire. Although many students and faculty members will be sad to see them go, we are all equally as happy to see them take on this new phase of their lives.
One of Berkley's finest social studies teachers, Mr. Goldberg is a valued member of BHS, not only for his ability to engage students in the inner workings of the U.S. government and economy, but also for the pride he takes in making each and every student leave his classroom smiling.
Senior Lily Hesano reflects on her time spent in Mr. Goldberg's class saying, "He really genuinely cared about every single student in the class and was truly passionate about the topics he was covering."
Despite the many lives impacted by his kindness, Mr. Goldberg finally made the tough decision to retire after over 20 years at BHS, saying, "After seeing how much education has changed, I decided I am ready for different challenges in my life."
To make the most of the years to come, Mr. Goldberg plans to pursue his passion for his photography business. Although he has a lot to look forward to, Mr. Goldberg admits there are things he will miss about teaching at Berkley, "Building relationships with kids beyond just the content of my classroom is something I have always valued."
While some students may argue that Mr. Goldberg is special for his ability to connect with students, others say it was his way of teaching that made his class something to look forward to everyday. Hesano says "I loved how he incorporated real-world events involving our government like elections and the insurrection in the U.S. capital. It made his lessons even more engaging and effective."
To celebrate the end of an era and the beginning of a new one, students and staff at BHS remember the enthusiasm and passion Mr. Goldberg showed everyday in the classroom. Mr. Goldberg also leaves with us his advice for pursuing anything in life: "make sure that you really love whatever you do."
Over in the science hall, Ms. Rubenstein also made the big decision to retire after teaching at Berkley for 18 years. Passionate about educating students on the environment and sustainable practices, Ms. Rubenstein teaches Biology at BHS and AP Environmental Science at CASA. Ms. Rubenstein says she made the difficult choice to retire in order to spend more time with her close friends and family on the West Coast, "I stayed because BHS is a great place, and I'm lucky to have been a part of it. But I'm also lucky to be able to move to a new place and be with my family again."
Other than enjoying the great outdoors with her loved ones on the West Coast, Rubenstein also aspires to get a new job in education or science and find a good work/life balance. Circling back to where it all began, Rubenstein reflects on what inspired her to become a teacher. She says, "I first fell in love with science before I started teaching."
What makes Ms. Rubenstein unique as a teacher is her ability to "make everyone feel comfortable and confident in their school work," says junior Ari Perrault-Victor. Ms. Rubenstein always prioritizes helping students to develop healthy study habits as well as providing them with ample opportunities to improve their understanding of class content. It is safe to say that throughout her years of teaching, Ms. Rubenstein always has the students' best interests at heart.
Beyond just the content of her class, Ms. Rubenstein goes above and beyond to connect with students. Besides just providing snacks, stickers, and fidgets to keep students engaged during long school days, Ms. Rubenstein's unique humor goes a long way in bringing smiles to kids' faces. To aspiring teachers and really anyone else seeking life advice, Ms. Rubenstein provides Berkley with her two cents: "This is likely a small moment in a big lifetime- what are the things that matter in this moment? What are the things that will matter later?"
Even though the love and support towards Mr. Goldberg and Ms. Rubenstein from BHS students and staff members is undeniable, there is also no denying that the feeling of sadness is just as common. Saying goodbye is always hard and the enthusiastic personalities of these two teachers in particular makes this goodbye that much harder. But behind every sad face is one excited to see Goldberg and Rubenstein take on this new chapter of life, and to this we say congratulations and may the years to come be the best ones yet!
View Comments(1)
About the Contributor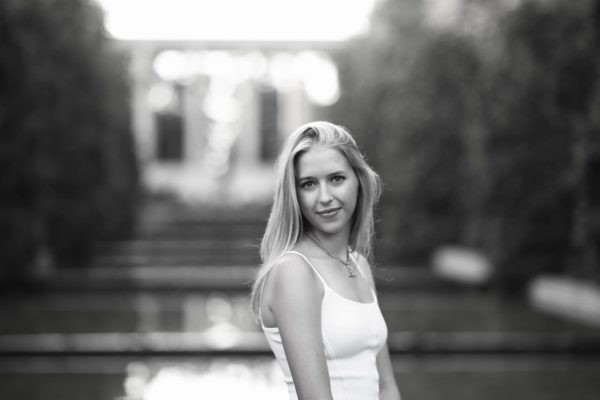 Isabella Gentry, Copy Editor
Hi everyone! My name is Isabella, and this year I have the honor of being Copy Editor alongside Aiden Aronoff. I decided to join journalism last year because...