A Complete Timeline of Encore's Competition Prep
A Complete Timeline of Encore's Competition Prep
This March, the Encore! Show choir here at BHS will be going to our first official competition since 2020. The EVENT at Glenwood High School in Chatham, Illinois is a show choir competition that features top talent from show choirs across the nation. A competition like this requires lots of preparation and fundraising to pull it off. So, here's everything that everyone in Encore has done to prepare our "Night at the Movies" set to compete with some of the best show choirs in the Midwest.
Bottle drive: This past August, the choir participated in our annual bottle drive. We traveled throughout Berkley, Huntington Woods, and Oak Park to collect bottles, which we then returned. We use the resulting money for our competition funding involving travel expenses, costumes, set, professional musicians, and our choreographer. y
Pep assembly: Encore's first big moment of the year was our annual Pep Rally performance, where we performed "Footloose", the first song we learned in our set. Performing this song was a strong way to start off our year. "Footloose" proved to be a crowd-pleaser. Every chance before competition we get to perform songs from our set is a rehearsal.
Fall Concert: On November third, we had our Fall choir concert which is a combination of all the choirs at BHS. At the concert, we performed "Footloose" once again, as well as some new songs from our set: "Wind Beneath My Wings" and "Nine to Five". As we expanded our repertoire, we were given a chance to see how the performances worked on stage in front of a crowd. We were proud of the final product.
Vertical Raise: Going to competitions is extremely expensive, so in addition to our annual bottle drive and Open Mic Nights, we set up a Vertical Raise fundraiser online. Each ensemble member was tasked with collecting as many phone numbers and emails from loved ones as possible. Working with employees from the company, we created our fundraising page and a video of us performing "Nine to Five" and watched the donations come in. After discussing multiple fundraising options, we decided to go with Vertical Raise because it allowed us to still have enough time to dedicate to rehearsing our songs. We ended up earning a total of 036;7,794 which went towards hotels, costumes, live accompaniment, and set pieces for competition.
Encore photoshoot: Another important part of the competition was taking a picture worthy of the competition's program. This picture will be the one that everyone sees of our choir and influences how our choir is viewed. We all came together to take a nice-looking picture and it turned out to be a very good picture.
Open Mics: Throughout the year, we host our Open Mic Nights, a tradition that we have done for years. As ensemble manager, Sydney plans these events and makes sure that all of our bases are covered involving snacks, decorations, and how prepared our senior hosts are. Each open mic is hosted by a different senior in the choir and the money that we raise also goes towards our competition.
Valentine's Day concert: On February 9th, Encore had our annual Valentine's Day concert with fellow BHS music groups Jazz Band and Jazz Lab. At the concert, we performed our full set for the first time, adding "Power of Love" and "(I've Had) The Time of My Life". We performed the songs back to back, with no breaks, finally able to put our endurance to the test.
Dance intensive: On February 11th, Encore worked for three hours on our choreography, breaking down all of our moves with our choreographer, Molly Zaleski. In this dance intensive, we get really nit picky with our choreography so we look as synchronized and clean as possible. It's often easy to forget that we are more than just a choir, that we have to sing and dance really well at the same time (which is never easy).
Sitzprobe with the band: At The Event, every choir is required to have a live band as accompaniment. After recruiting several musicians from around Michigan, we were able to create a full band of diverse instruments such as trombone, saxophone, keyboard/synth, bass, electric guitar, and trumpet. In our sitzprobe, we go over the songs in our set with the live band for the first time, ensuring that everything lines up perfectly.
Dress rehearsals (costume change): In the final few weeks before competition, we focus on running our set as much as possible and integrating our costume change into our practice. A really seamless quick costume change can elevate a set to new heights.
Leave a Comment
About the Contributor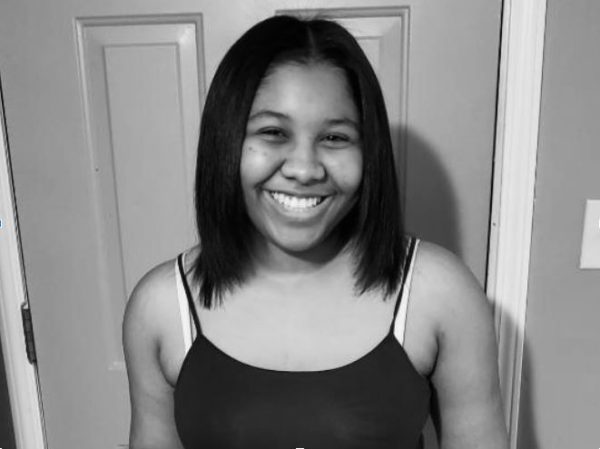 Tyann Eades, Entertainment Editor
Hi everybody! My name is Tyann and I'm the entertainment editor this year. I've been a part of the Spectator staff for two years now, joining to fuel my...