Mask Reviews: Worn for Style or Worn for Safety?
Since the start of the pandemic, Americans have been having conversations about which masks are effective and which are not, which are comfortable and which are not, and last and most likely least important, which are stylish and which are not. After many different stores and big-name brands started creating fashionable masks, many wonder if they will keep them safe and stop the spread of the virus or if they are just for show.
Many factors play into the effectiveness of a mask. Masks are worn to absorb respiratory droplets when people sneeze or cough. When wearing masks made with materials that aren't able to absorb the germs, the virus can spread through the mask to others. According to The Center for Disease Control (CDC), you are supposed to pick a mask that completely covers your nose, has two or more layers of washable, breathable fabric, and fits snuggly along the sides of your face with no gap. Senior, Rachel Nakisher, said that when she's looking for a mask, she looks for "one that is very safe but also comfortable since [she] will be wearing it all the time." When asked what makes a mask uncomfortable, she said it's uncomfortable to wear it "if it is too tight on your ears and around your mouth." Many also say a mask is uncomfortable if it's difficult to breathe in.
There are a series of tests to put a mask through to see if it's effective. To find masks that will protect citizens from the virus, I put them through the flame test. The flame test became popular after Bill Nye posted a TikTok urging people to wear masks. He showed how he was unable to blow out a candles flame through an N95 mask, and explained how this will keep you safe from others, as well as keeping others safe from you. If I was able to blow out a flame while wearing the mask, I labeled it as ineffective. I will review them on their comfort and quality. I set out to review masks based on their comfort and quality, that still fit the CDC's requirements.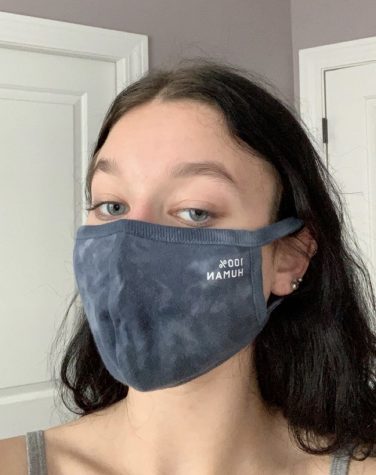 The first company I looked at was Everlane, an online clothing brand. Once the pandemic started, they decided to make fashionable masks that weren't the average surgical mask. Their masks are made of soft cloth material which is very comfortable to wear for long periods of time. They offer black, grey, tie-dye, and striped masks on their website. The material is stretchy and breathable, which a lot of people look for when purchasing a mask. I was unable to blow out a flame through the mask, meaning it passed the flame test and is protective. Although they do not have a wire to adjust over your nose and the straps are not adjustable, the size is universal, so it fits most faces. These masks also do not have a pocket to insert a filter that some people prefer when looking for masks. Everlane sells 5 masks for 25 dollars and 3 masks for 18 dollars, which comes out to about 5 or 6 dollars per mask, an affordable price considering the nice quality. These masks can only be bought online, and they take about a month and a half to arrive. From my personal experience with these masks, I would rate them a 8/10, because they are very comfortable and fit the face nicely. But, these masks could be made a bit stiffer so the material isn't as flimsy to make it easier to breathe.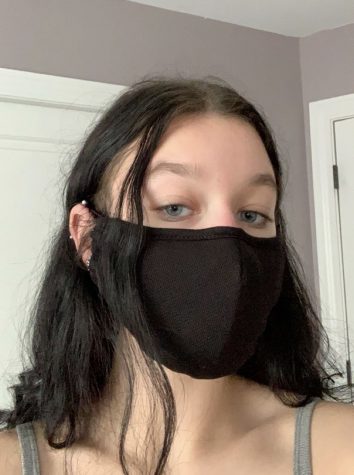 CVS also started selling masks at the beginning of the pandemic. CVS masks are made of soft cloth material. They have many different colors and patterns such as camouflage and fun solid colors. These masks also have a place to insert a filter, a wire to adjust over your nose, and adjustable ear straps. They are very easy to breathe in and also pass the flame test. This mask is larger than the average surgical mask and covers a larger portion of your face. These masks are very affordable at a price of only 4 dollars each, and for the low price, they are average quality. Though CVS masks are large on my face, they are still comfortable to wear. Overall, I would rate this mask a 6/10. These masks are effective, but in my opinion the shape makes them slightly uncomfortable.
1715 Coolidge Hwy, Berkley, MI 48072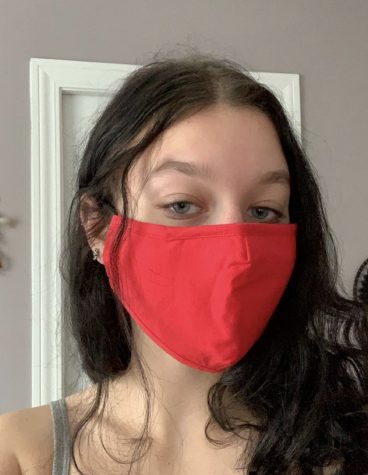 Pitaya is a clothing store that decided to sell masks when the pandemic started as well. Pitaya's masks are made of stiff cotton material. These masks are pretty sturdy and hold their shape well. They have a filter pocket, a wire to adjust over your nose, and adjustable ear straps which make them even more comfortable. This mask is a perfect size because it is not too big or small. Because of the stiff material, these masks are very easy to breathe in and are comfortable to wear for extended periods. Pitaya offers many different colors of these masks, including polka dots, stripes, paisley, and different animal prints. This mask also passed the flame test. Each of these masks sells for 5 dollars and are great quality for this price. These masks are only sold in the store and are not sold online. Overall, I would rate these masks an 10/10 because they are very effective, comfortable, and have many different colors and patterns to choose from. In my opinion, this is the perfect mask.
211 S Main St, Royal Oak, MI 48067
Though everyone has different preferences when it comes to masks, it's important to make sure your mask is effective. While you mainly wear your mask to keep you safe, it's also to keep others around you safe and unexposed to who you may have encountered with the virus. When choosing a mask, it's important to consider the effectiveness, and not only the style.
View Comments (1)
About the Contributor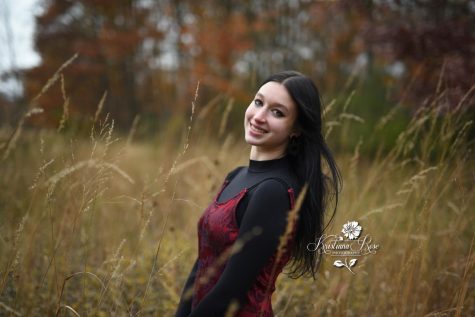 Lindsey Katz, Managing Editor
Hey y'all! My name is Lindsey Katz and I am lucky enough to be one of the three managing editors this year! I'm a junior and this is my third year on...