BeDrama Fall Play Goes Virtual
Through all of the chaos of the past eight months regarding COVID-19, numerous events have been cancelled, including BeDrama's spring of 2020 play, Grease. This fall though, Berkley's drama department will be putting on a virtual play which will take place on Zoom from November 19th to the 21st.
The play is called She Kills Monsters: Virtual Realms by Qui Nguyen. The show is based off of the popular table-top role playing game Dungeons and Dragons. The main character, Agnes Evans, has to go on a quest to discover herself and who her recently deceased sister really was. It is comedic as well as meaningful and thoughtful. This version of the play was recently created to be performed on Zoom, but for the most part, is the same as the on stage version. In this version of the play, the characters are all interacting in video chats, just as the actors are. This means that some of the in-person aspects of the original version of the play had to be altered to make sense in this new format.
The choosing of this play was completely by chance. John Hopkins, the director, has had this show picked since January. It was originally made to be performed on stage, but because of the pandemic, Qui Nguyen created this adaptation to be performed online.
"I don't normally have that kind of luck," said Mr. Hopkins regarding these circumstances.
The chances of choosing She Kills Monsters before March made this whole experience much easier especially compared to the difficult process of picking last year's play.
Rehearsals have been occurring since the beginning of October either on Zoom or in-person with masks and social distancing.
"I'm a bit nervous, but I'm also excited," said Senior Nick Binschus who will be playing Miles, the main love interest.
Freshman Charley Burns, who will be playing Lilith (A demon queen in the game as well as a friend of Agnes's sister), is also very excited about the play. "A lot of the virtual stuff is fun and new," said Burns.
This is a very new experience for everyone involved, so there is a lot of learning taking place. For the most part, cast members are enjoying the rehearsal process even when it is online. This does not mean it is without its hardships though.
"It's a lot harder to connect to other characters because you can't read their body language," Binschus said. "It's all neck and up".
It is fair to say that the cast would have preferred to have a show in person, but they understand that doing the show over Zoom is much safer. However, this does not mean that people are not sad about this.
"It's very confusing, but I'm trying to make the best out of it," said Binschus who has been doing shows with BeDrama since his freshman year.
This is definitely a strange time to be a freshman as well, but everyone is going through similar struggles with this, so it is easy to stick together.
"
I really don't mind it being virtual, It's still doing theater and I love that."
— Charley Burns
"I really don't mind it being virtual," said Burns. "It's still doing theater and I love that."
Although it's hard to say how the spring musical will be performed, Mr. Hopkins is certain that it will be happening. He thinks that since the unthinkable happened with this show, there are many things that he has in mind that could happen when the musical comes around.
Theater and Berkley's drama department really helps to bring our community together. In these times, more than ever we need ways to feel connected. This show is definitely invoking a sense of togetherness for participating students and is sure to make those who watch it feel united as well.
The show will be running virtually from November 19th to the 21st. Tickets are on sale now and can be found here.
Leave a Comment
About the Contributor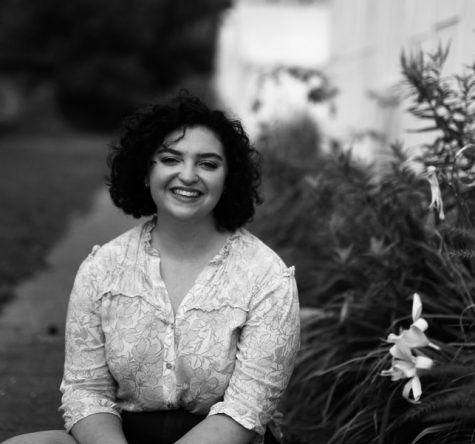 Morgan Collens, Student Life Editor
Hello! My name is Morgan, and I am Student Life editor this year! I am a senior and this is my second year on staff. I love writing for The Spectator because...