Junior Jumpstart Mondays – Aurora Sousanis
Meet Aurora Sousanis:
Q: What is your favorite school club, activity, or elective?
A: My favorite elective is music theory at CASA. It is a class full of exploration and discovery in a subject I'm really interested in. Being in drama club at the high school has also been such a great experience with great people, even through this pandemic.
Q: What is most exciting or nerve wracking about starting to think about college?
A: I still haven't taken the SAT which is definitely the most nerve racking part of college prep for me. But, once that's over with, I'll be excited just to explore my options and figure out where I get to spend the next few years.
Q: Do you have any words of advice for underclassmen?
A: I would tell underclassmen to work hard in everything they pursue, but to try not to get too hung up on grades, tests, or negative experiences. This school offers a lot, so put yourself out there. Don't be afraid to ditch the stuff you don't love to find something you do.
Q: Describe an important teacher in your life, outside of school.
A: My grandpa has been really important in teaching me to not take things too seriously. Before COVID, he would drive me and my siblings everywhere and taught us how to be better listeners and more compassionate people.
Q: What is your favorite comfort food and why?
A: Ice cream is my favorite comfort food because it's good for any occasion. Whether you're sad or happy, disappointed or celebrating, angry or excited, ice cream is there to remedy your sadness and amplify your excitement.
Q: Who has offered you the most useful school advice, and what was it?
A: My dad once told me that "in every class there is an opportunity to learn something significant," which has been really useful for me just in trying to stay positive, especially during this pandemic when sometimes it is hard to see the benefit of situations that are less than ideal.
Leave a Comment
About the Contributor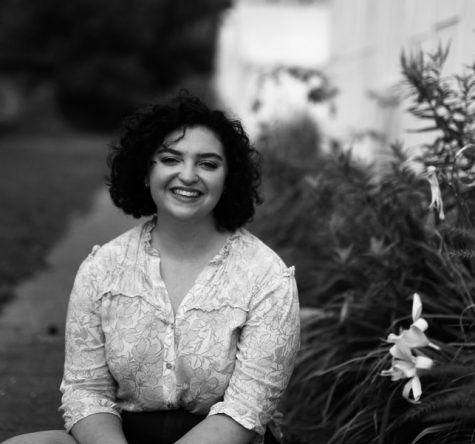 Morgan Collens, Student Life Editor
Hello! My name is Morgan, and I am Student Life editor this year! I am a senior and this is my second year on staff. I love writing for The Spectator because...