Senior Sunday — Logan Haley
Meet Logan Haley:
Q: Who is your favorite teacher?
A: Mrs. Moran and Mr. Meacham. They both connect with their students and care a lot about how everyone is doing.
Q: What is one perk of being an upperclassman?
A: Parking in the front of the lot.
Q: What career path are you interested in pursuing in the future?
A: The medical field.
Q: Do you like attending Berkley sporting events? If so, which sport is your favorite?
A: I enjoyed attending the football and soccer games. It's always nice to have a pack at the games.
Q: What is most exciting or nerve-wracking about college approaching?
A: Leaving behind a lot of great people at Berkley.
Q: Do you have any words of advice for underclassmen?
A: Be involved at school in events and sports and have fun because before you know it you'll be graduating.
Q: What is your favorite memory from being a student at Berkley High School?
A: My favorite memories have been all the fun times in basketball and baseball, especially the rivalry games against Royal Oak.
Leave a Comment
About the Contributor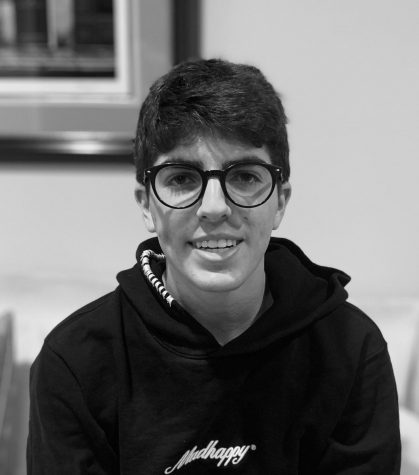 Matthew Doctoroff, Editor-in-chief
Hi everybody, my name is Matthew Doctoroff and this is my fourth year on the journalism staff. Year after year, the community that is created through the...