Freshman Friday — Aiden Pearce
Meet Aiden Pearce:
Q: What is your favorite school club, activity, or elective?
A: My favorite is weight training.
Q: What is one word you would use to describe your first semester of high school?
A: Good- I have pretty good classes that are easy to find.
Q: What was the biggest change you noticed from middle school to high school?
A: There is way more homework when you get to high school.
Q: Who is your favorite teacher?
A: I really like Mrs. Church.
Q: What is one thing that caught you by surprise when you got to high school?
A: How easy it is to find my classes.
Q: What is your favorite school subject to learn about?
A: History or math for sure.
Q: What career path are you interested in pursuing in the future?
A: I'm not sure yet what I want to pursue in the future. The next few years of high school may help figure it out.
Q: When you think about the rest of your high school experience, what do you get most excited about?
A: Graduating high school.
Leave a Comment
About the Contributor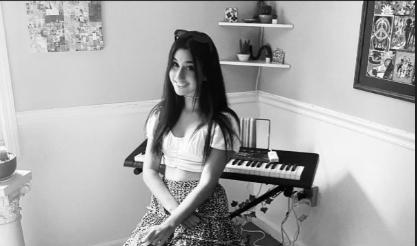 Penelope Cohen, Staff Writer
I am a sophomore and the feature editor this year. I enjoy writing entertainment articles the best. I love journalism because of the writing freedom we...