Bears of Berkley- Eli Macdonald
Q: Do you know what college you are planning on going to?
A: Probably ASU. My family is moving to Arizona, so it's just easy. I don't want to have to get used to a new place for college and with my house.
Q: What do you like most about being an upperclassman?
A: I feel like teachers give you a little bit more respect.
Q: What's your favorite class? And why?
A: Digital art because Mrs. Coburn is just really chill. I like it because it's pretty independent, she just lets us do our own thing.
Q: Do you play any sports?
A: I play on the varsity Berkley football team, and I also do Berkley Hoops basketball.
Q: What's your favorite memory from high school?
A: Winning homecoming court freshman year.
Q: If you could go anywhere in the world, where would it be? And why?
A: Australia, because I like kangaroos.
Q: What's your favorite food?
A: Chicken, but i can't decide which style, there are too many to choose from
Leave a Comment
About the Contributor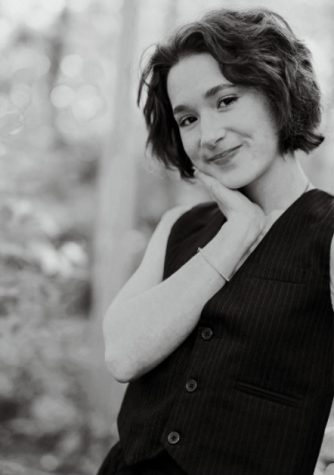 Raynah Jacobs, Editor-in-Chief


Hello everybody:) my name is Raynah Jacobs. I have had the pleasure of being on the Berkley Writing for Publication staff for Four years now....